Desired outcome
Nurses have always been critical partners on the frontlines of care, and the backbone of our healthcare system. The COVID-19 pandemic has raised new challenges for nurses and health workers and brought into focus the obstacles that they face around the world, every day.

The power of nurse-led innovation and know-how may be more critical than ever when developing potential solutions amid a global crisis. With extensive patient experience, nurses' ideas have the potential to profoundly improve human health.

In connection with our overall commitment to supporting frontline healthcare workers amid the COVID-19 pandemic, Johnson & Johnson is proud to continue the Nurses Innovate QuickFire Challenges series with a new challenge inspired by the NurseHack4Health: COVID-19 Virtual Hackathon where over 500 nurses, healthcare professionals, and tech enthusiasts convened virtually to help ideate potential solutions for COVID-19 health challenges. This QuickFire Challenge is open to all nurse innovators, and aims to help nurture early-stage ideas from the frontlines of COVID-19 by celebrating, supporting, & mentoring the nurse innovators behind them.

Introducing the Johnson & Johnson Nurses Innovate QuickFire Challenge in COVID-19 Patient Care together with the American Organization for Nursing LeadershipTM (AONL) and the Society of Nurse Scientists, Innovators, Entrepreneurs, & Leaders (SONSIEL). Nurses from around the world are invited to submit ideas aiming to improve COVID-19 patient care.

The nurse innovators with the best idea(s) will receive up to $100,000 in grant funding, mentoring from experts across the Johnson & Johnson Family of Companies, and access to the Johnson & Johnson Innovation – JLABS ecosystem to help bring their ideas to life.

As innovators on the frontlines of healthcare, nurses have the power to profoundly change lives. Johnson & Johnson has the scale, resources and know-how to help move them forward. Put these two together, and that changes everything.

We have never stopped and never will stop advocating for, elevating and empowering nurses as innovative, critical leaders on the frontline.

Learn more about nurses who innovate, and the commitment Johnson & Johnson has made to nurses over the past 120 years at https://nursing.jnj.com/our-commitment.

Learn more about how we are supporting front line health workers amid the COVID-19 Pandemic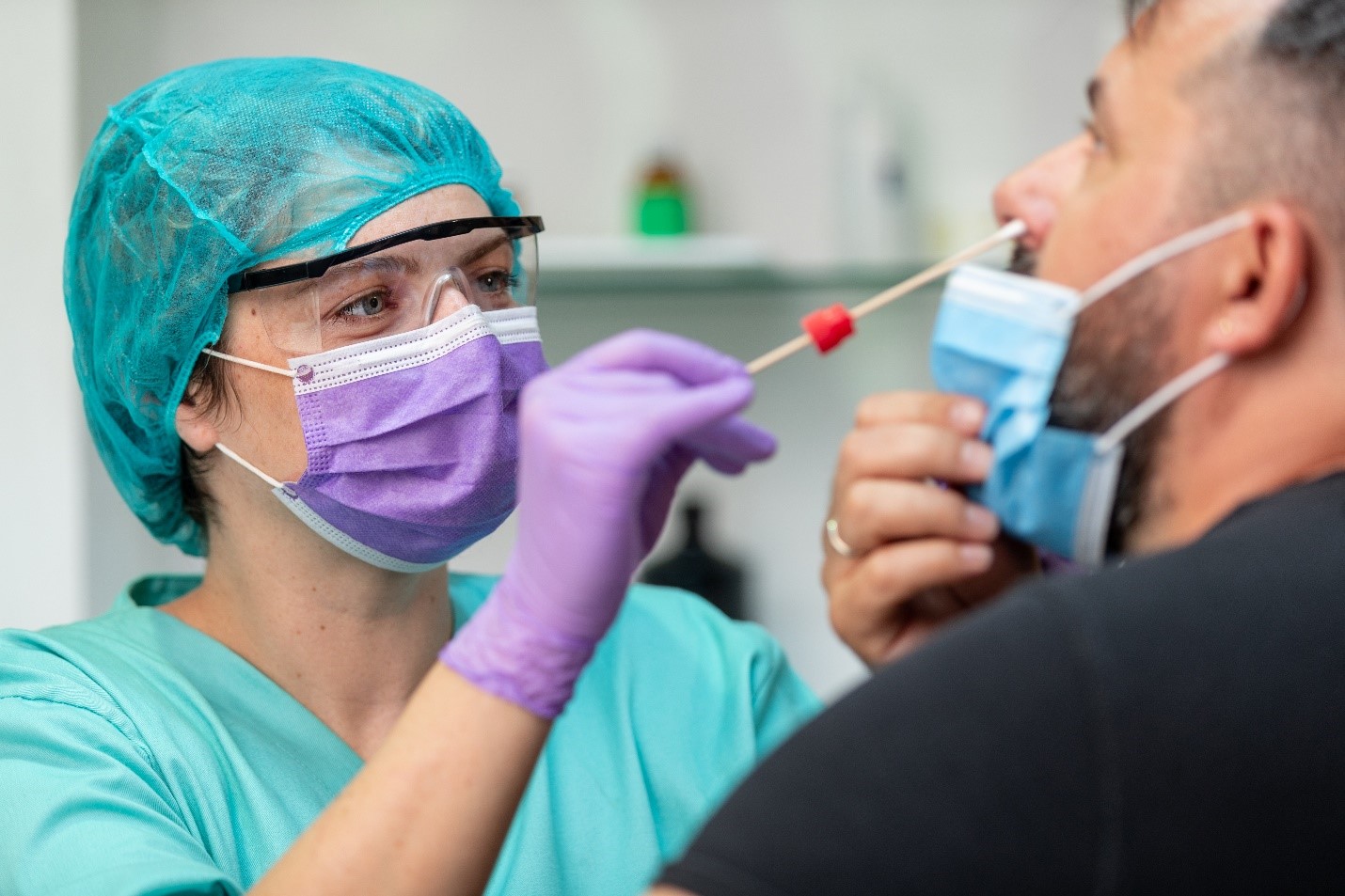 What we're looking for
We are looking for nurse-led ideas from nurses and nursing students around the world focused on improving COVID-19 patient care, with specific interest in, for example: facilitating remote patient monitoring and communications, data and reporting, resiliency and self-care, supporting a safe return to work or school, supporting sharing of best practices, and addressing racial disparities and inequities in healthcare.
Potential nurse-led solutions will be evaluated by a panel of independent nurse reviewers and judges on their ability to meet the following criteria:
Potential impact on transforming human health
Identification of key resources and plan to further idea
Areas of interest
Community health approaches
Awards
Grant funding up to $100,000
Mentoring from experts within the Johnson & Johnson Family of Companies
Access to the Johnson & Johnson Innovation - JLABS ecosystem
Related keywords
Applications for Health
Biological Sciences
Medicine, Human Health
Diagnostics, Diagnosis
Human vaccines
Emergency Medicine Technology
Biology / Biotechnology
E-Health
Health information management
Remote diagnostics
Safety & systems
Measurement Tools
Remote sensing technology
Infectious Diseases
Medical Health related
Diagnostic
Diagnostic services
Therapeutic
Therapeutic services
Other Medical/Health Related
Emergency medicine Market
Medical computer sciences
Medical equipment
Medical instruments
Covid-19
nursing
nurse
health technologies
screening tools
About Covid-19 Innovation Challenges by Innoget
Innovation Intermediary from United Kingdom
Covid-19 Innovation Challenges by Innoget
Ahead of the current Coronavirus outbreak, Innoget is fully committed to contributing to mobilizing scientific and expert communities to find a real solution to the Covid-19 pandemic. Therefore, we're supporting worldwide calls and programs that could help in any aspects of the coronavirus crisis.

Is your organization promoting or looking for innovation or research initiatives to mitigate the Covid-19 outbreak? Email us at covid19@innoget.com to list them.

Channeled through Innoget's online open innovation network, initiatives in the health, virology, medicine, or novel technologies applied to human health, among others, are listed and disseminated to Innoget members -ranging from hospitals, research institutes, scientists, businesses, and public administrations- and innovation partners worldwide.
Technology Calls on Innoget are directly posted and managed by its members as well as evaluation of proposals.
Innoget is the trusted open innovation and science network aimed at directly connect industry needs with professionals online.
FAQs
The average response rate for this user is 1 week
The posting company will directly contact you to open up discussions about your proposal and collaboration opportunities.
You will also be notified and receive feedback from the posting company. You can always transform your proposal into a Technology Offer and post it to other members at no cost.