Desired outcome
We aim for a reduction of 20-30% in accident rates from the current rate.

We intend to have the ability to commercialise the solution for other markets apart from Singapore.

This solution will enable us to lower or maintain existing insurance premium, reduce our accident repair cost and reduce the number of vehicles we keep idle as accident replacement vehicles.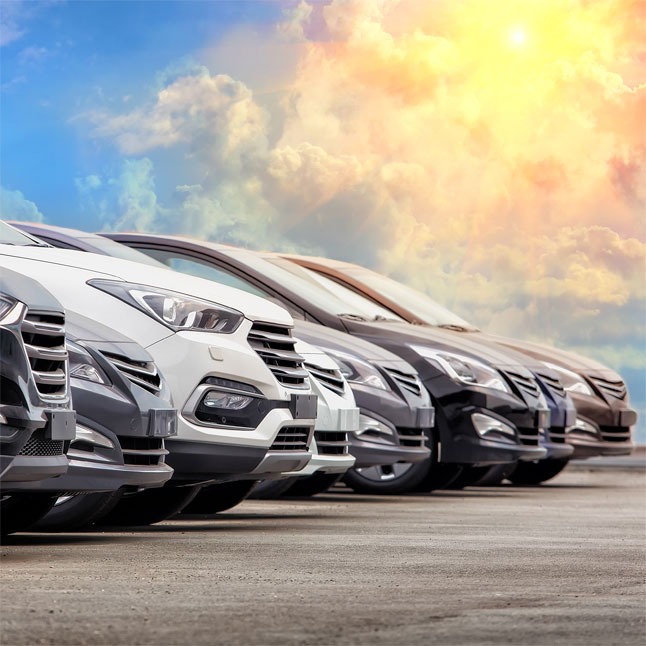 Background
Lumens Auto is a car leasing company specialising in long term leasing to drivers who are driving for ride hailing platform. Other than long term rental, we also do short term and corporate leasing. As the vehicles are used for ride hailing purposes, the drivers clock an average of more than 100,000 km/yr. Lumens Auto encounter the challenge of drivers encountering multiple accidents due to the long time spent on the road, in some instances, 5 accidents a year by a single driver. Apart from the risk of injury and even potential loss of life for the driver and passengers, this issue incurs revenue loss through expensive car repairs, along with reputational damage to the company. Insurance premium will also be increased due to the high accident rates. We are therefore seeking a cost-effective solution that will help to reduce the accident rate among drivers.
Requirements
Lumens Auto currently collects GPS data through as GPS device installed in all our vehicles. The GPS service provider is able to provide us with a lot of data, including distance travelled, harsh braking, etc. With these data, we are able to gain useful insights through data analytics.
We also have stand-alone cameras installed in the cars to collect video recording for use as evidence in the event of accidents. As the video recording are stored on an SD card, the data is automatically overwritten after 3-4 hours.
We have however not yet been able to leverage these data for analytics that provides insights or predictions that will help in reducing accident rates of our drivers.
For this challenge, we are open to testbed other devices such as On-Board Diagnostics (OBD) devices that may be installed in our vehicles to collect relevant data for analytics that will enable reduction of accident rates among our drivers.
We are open to any other solutions apart from those involving gathering data for analytics, eg. behavioural change motivation.
We have a fleet of mainly Japanese and Korean-make hybrid sedans and Multi-Purpose Vehicles (MPVs). The average duration of a driver's shift is about 9-10 hours/day, with some drivers who can drive up to 14 hours a day. Most of our vehicles are rented out on a long-term basis, but we have a fleet of 10-20 vehicles that we keep idle as accident replacement cars which we can use for a POC project.
There are no geographical restrictions as to where the development is to be carried out, however installation has to be done in Singapore.
Minimum Required Technology Readiness Level (TRL)
Level 7
Development Timeframe
We are looking at 6 months to 1-year timeline.
Trade and Connectivity Challenge 2020
The present Innovation Call is part of the Trade and Connectivity Challenge 2020 co-organised by Enterprise Singapore along with IPI Singapore.
Singapore's position as a strategic trade hub is backed by its strong regional networks and connectivity. In recent years, Singapore has also transformed into a hub for innovation activity.
The Trade and Connectivity Challenge (TCC) leverages Singapore's vibrant ecosystem of global trade, connectivity and innovation as a call for solutions to drive partnerships in the aviation, maritime, land mobility, logistics, and trade sectors. Now, in its second year, TCC 2020 continues to provide opportunities for startups and SMEs to co-innovate, deploy, and adopt innovative solutions.
Enterprise Singapore, together with IPI, invites you to showcase your innovative solutions in growth areas, such as big data analysis, Internet of Things and sustainability post-COVID19.
Related keywords
Data Processing / Data Interchange, Middleware
Databases, Database Management, Data Mining
Internet of Things
Industrial manufacturing, Material and Transport Technologies
Transport Infrastructure
Road Transport
Transport and Shipping Technologies
Artificial intelligence applications for cars and transport
Sensors for cars and transport
System and transportation
Data processing, analysis and input services
Big data management
Leasing of railcars, buses, cars, etc.
About Innoget
Small and Medium Enterprise from European Union
Innoget
Innoget is the awarded open innovation network for technology transfer and technology scouting.

Trusted by thousands of institutions and professionals in 180+ countries, Innoget provides a state-of-the-art platform to market your technologies, find innovation, research and funding partners, and speed up your innovation projects by connecting with verified innovators and researchers from world-class organizations.

Our smart matchmaking algorithm simplifies the initial connection for successful partnerships between companies, research centers, startups, investors and science, and technology parks, facilitating the identification of potential stakeholders, increasing the engagement received and initiating more interactions to drive innovation.

Get started now with a free account!
Technology Calls on Innoget are directly posted and managed by its members as well as evaluation of proposals.
Innoget is the trusted open innovation and science network aimed at directly connect industry needs with professionals online.
FAQs
The average response rate for this user is 1 week
The posting company will directly contact you to open up discussions about your proposal and collaboration opportunities.
You will also be notified and receive feedback from the posting company. You can always transform your proposal into a Technology Offer and post it to other members at no cost.