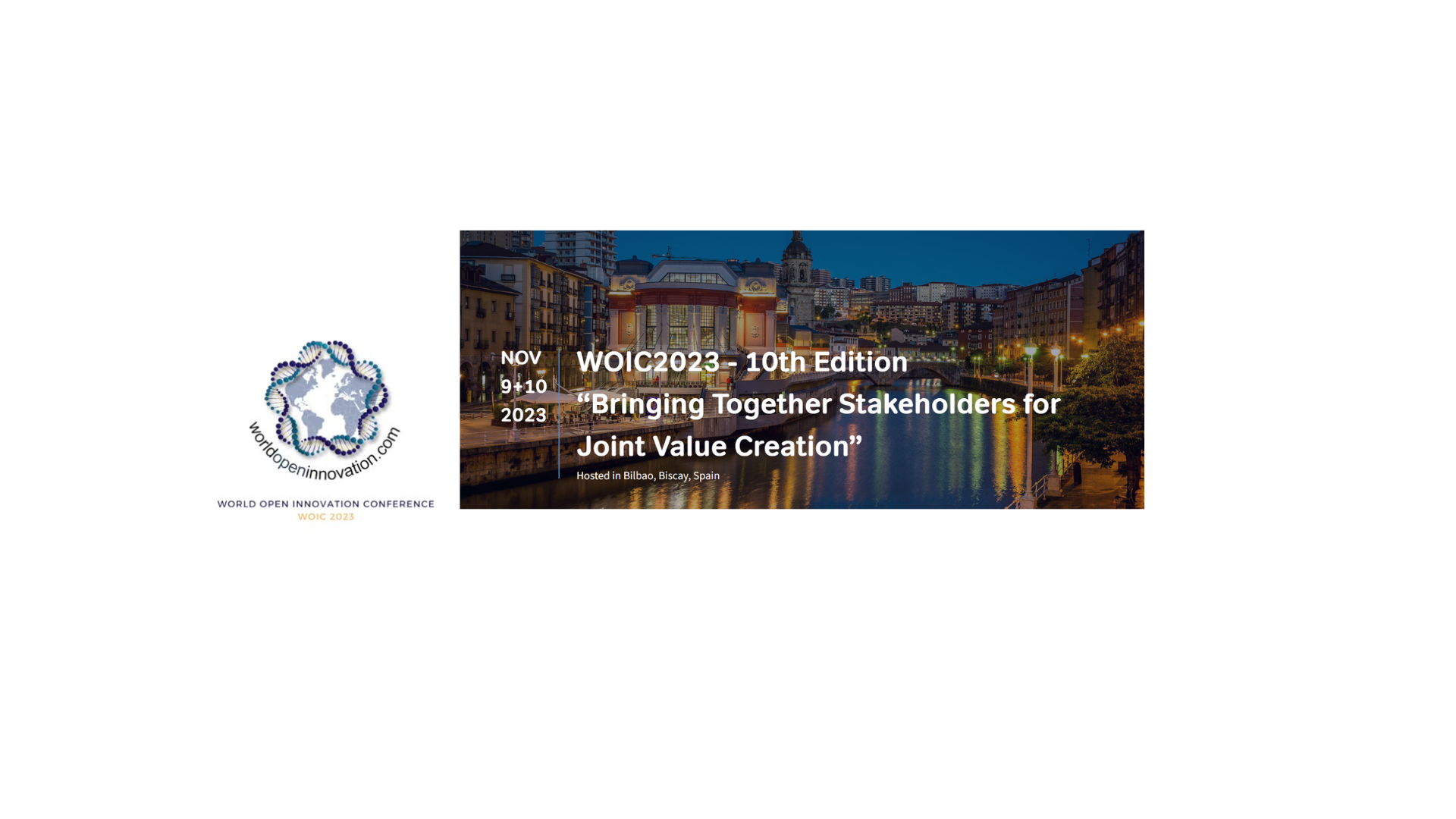 WOIC2023 - 10th Edition Bringing Together Stakeholders for Joint Value Creation

Event organized by WOIC - World Open Innovation Conference
09 - 10 November, 2023
Bilbao
Open Innovation Events Event
Event description
World Open Innovation Congress 2023 - Bilbao
Launched in 2014, the World Open Innovation Conference (WOIC) is where academia, industry, and policy makers meet. WOIC fosters cross-sector collaboration, explores open innovation trends, and showcases groundbreaking research and practices.
Be part of the community shaping the future of innovation!
Meet the top academics, thought leaders, industry pioneers, and innovation experts who will be inspiring at our stages. These are the individuals at the forefront of open innovation, eager to share their insights, strategies, and transformative ideas. Don't miss the chance to learn from the best in the field. Keep scrolling to get to know our distinguished speakers for this year's World Open Innovation Conference #WOIC2023!
WOIC Speakers
Henry Chesbrough - Adjunct Professor / Faculty Director
Garwood Center for Corporate Innovation / Haas School of Business / UC Berkeley, United States
Linus Dahlander - Adjunct Professor / Faculty Director
Garwood Center for Corporate Innovation / Haas School of Business / UC Berkeley, United States
Markus Nordberg - Head of Resources Development
CERN, Switzerland
Get your ticket to the conference here: https://worldopeninnovation.com/event/10th-annual-world-open-innovation-conference-2023/
Topics

Social and economic concerns
Others