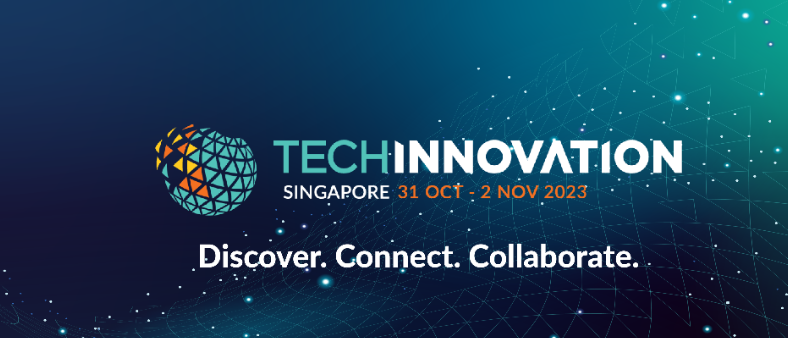 TechInnovation, IPI 2023

Event organized by IPI Singapore
31 October, 2023 - 02 November, 2023
Singapore
Innovation Events Event
Event description
TechInnovation, IPI's flagship technology brokerage event, will return to Singapore's shores from 31 October to 2 November 2023 at Marina Bay Sands. Established in 2012, this innovation and technology-centric event will continue to connect technology providers and seekers in one central location to collaborate, co-develop, and co-innovate. 
With a primary focus on Sustainable Urban Living and sub-themes including Sustainability, Health and Well-being and AI in Healthcare, TechInnovation 2023 features three main components: conference, exhibition and business networking.

Exhibitor registration is ongoing - to learn more about how TechInnovation 2023 can benefit you and your business, connect with us now! 
Event Details
Date: 31 October - 2 November 2023
Time: 10.00 AM - 6.00 PM (31 Oct - 1 Nov) l 10.00 AM - 5.00 PM (2 Nov)
Venue: Sands Expo & Convention Centre, Marina Bay Sands,
Roselle-Simpor Ballroom, Level 4
As the definitive event for the innovation and technology ecosystem, TechInnovation will gather visitors across industries from Singapore and the region to network, and exchange ideas
Topics

Consumer related
Electronics, IT and Telecomms
Protecting man and environment
Social and economic concerns
Others
Fintech
Internet of Things
Cyber Security