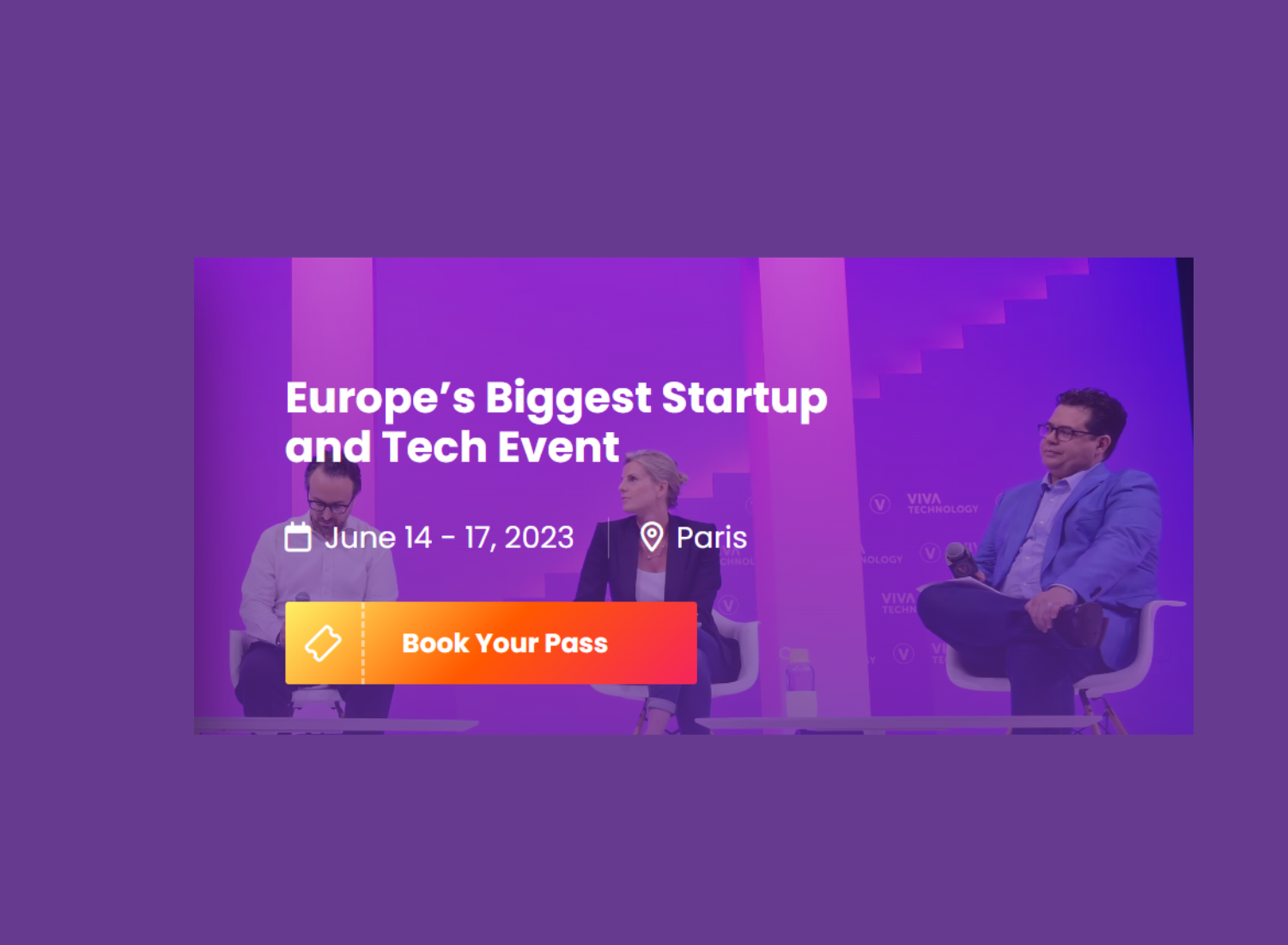 VivaTech 2023 PARIS

Event organized by VIVA TECHNOLOGY
14 June, 2023 - 17 May, 2023
Paris, France
Open Innovation Events Event
Event description
Europe's Biggest Startup and Tech Event
This is Where Business Meets Innovation.
VivaTech accelerates innovation by connecting startups, tech leaders, major corporations and investors responding to our world's biggest challenges. 
91,000On-site visitors

2,000+Startups

146Countries

1,700+Investors

2,000+international journalists
Design the future of Tech:
LEAD THE FUTURE
Plunge into the latest tech trends, test the newest in AI, cyber security, metaverse and more; meet the world's leading hardware and software developers, and source the newest innovations.
GET BUSINESS DONE
Network with the trailblazers and game-changers leading the future of technology. Get inspired, share ideas, and meet your next business partner as we reshape the tech industry.
STARTUP PARADISE
Meet 2,000+ startups (from early-stage to unicorns & centaurs) and 1,700+ investors (from VC's, investment funds and angels). Score new funding, boost growth, and ignite your next transformation.
The leading voices in past VIVATECH Editions:
Mark Zuckerberg  Facebook - Founder & CEO
Margrethe Vestager European Commission - Commissioner for Competition
Tim Cook Apple - CEO
Vitalik Buterin Ethereum - Founder
Evan Spiegel Snap Inc. - Co-Founder and CEO
Satya Nadella Microsoft - CEO 
Jack Ma Alibaba - Founder
Melanie Perkins CANVA - Co-founder & CEO 
Changpeng Zhao Binance - Founder and CEO
Bernard Arnault LVMH - Chairman & CEO
Learn all the event details here.
Topics

Electronics, IT and Telecomms
Protecting man and environment
Social and economic concerns
Others
Cosmetics, Health and Beauty
Internet of Things
Cyber Security