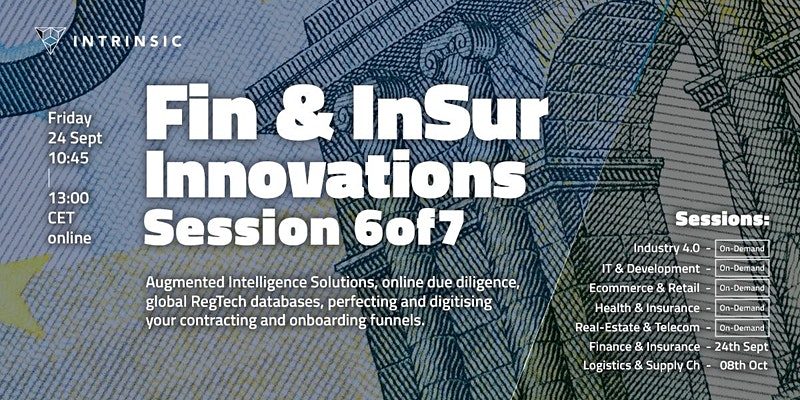 Finance and Insurance Innovations Conference | Session 6 of 7

Event organized by INTRINSIC
24 September, 2021 - 24 September, 2021
Online
Open Innovation Events Event
Event description
Five of our validated best-performing EU-scale-ups present their stable innovative Fin, Insur & RegTech solutions.
Date and Time: Fri, September 24, 2021 (10:45 – 13:00 CEST)
FOCUS & TOPICS
Augmented Intelligence Solutions, online due diligence, global RegTech databases, perfecting and digitizing your contracting and onboarding funnels. These Fin and InsurTech session will open your eyes to new possibilities given by a selection of the best European innovative scale-ups.
Topics

Social and economic concerns