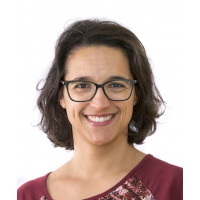 Event description
The7th EAI International Conference on Smart Objects and Technologies for Social Good is accepting papers which focus on the design, implementation, deployment, operation and evaluation of smart objects and technologies for social good.
EAI GoodTechs 2021 will cover topics like app concepts and technologies for different mobile platforms, blockchain for socialgood, communication between mobile devices, content distribution, e-learning solutions, data collection, organization and dissemination methods, among others.You can find the full list on the conference website.
GoodTechs Conference is organized by theEuropean Alliance for Innovation, a leading community-based organization devoted to the advancement of innovation in the field of ICT. The event will be held from September 15-17, as a fully-fledged online conference, with an on-site possibility in Aveiro.
All registered papers will be submitted for publishing bySpringerand made available throughSpringerLink Digital Library.
Submit your paper here:https://goodtechs.eai-conferences.org/2021/call-for-papers/#more
Topics

Agrofood industry
Biological sciences
Consumer related
Electronics, IT and Telecomms
Medical / Health related
Protecting man and environment
Social and economic concerns
Others
Pharmaceuticals
Cosmetics, Health and Beauty
Internet of Things