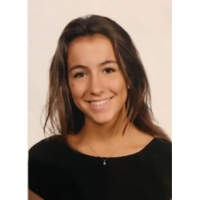 Innov8rs Connect Unconference 2021

Event organized by Innov8rs
10 May, 2021 - 02 July, 2021
Online
Open Innovation Events Event
Event description
Tons of questions. Time to get answers.
That's what this Unconference offers. It's a collaborative learning program where you work on whatever is most important to you, guided by experts and supported by peers. You can choose to join 70+ interactive sessions covering the best and latest on everything corporate innovation A-Z. Beyond those sessions, you can easily tap into the expertise and experience of other participants through weekly Community Club calls, by hosting a Challenge Call, and by asking questions on the community platform
If you have innovation in your title, you can't miss this. Join the program to
✓ Get actionable answers to your toughest questions
✓ Have focused conversations to tackle shared challenges
✓ Gain clarity about what to do and how to succeed
A unique opportunity to work with experts like Alexander Osterwalder, Gina O'Connor, Jeff Dyer, Ash Maurya, Mark W. Johnson, Rita McGrath, Charlene Li, Alf Rehn, Francesca Gino, Tendayi Viki, Greg Satell, Martin Reeves, Howard Yu, Pim de Morree, Julian Birkinshaw, Laura Delizonna, Brant Cooper, Curt Carlson, Dan Toma, Andre Marquis, Tristan Kromer, Frank Mattes, Elliott Parker, Esther Gons, Narjeet Soni, Jesper Müller-Krogstrup, Avichay Cohen, Mark Searle, Will Read, Sebastian Mueller, Morten Benn, Rob Chapman, Misha de Sterke, Matt Calver, Rafael Chaves Lopes, Jonathan Bertfield and more.
Forget pointless powerpoints. Work in interactive small group sessions to focus on whatever is most important to you.
Whatever your challenges are, and regardless of industry and innovation maturity, you'll leave with new, practical insights and an upgraded toolbox, to implement right away.
Throughout the program, you'll have ample opportunity to:
- Have the conversations you want to have
- Ask your burning questions
- Get unbiased feedback on your approach
- Share your experiences
- Foster new relationships
Topics

Social and economic concerns
Others