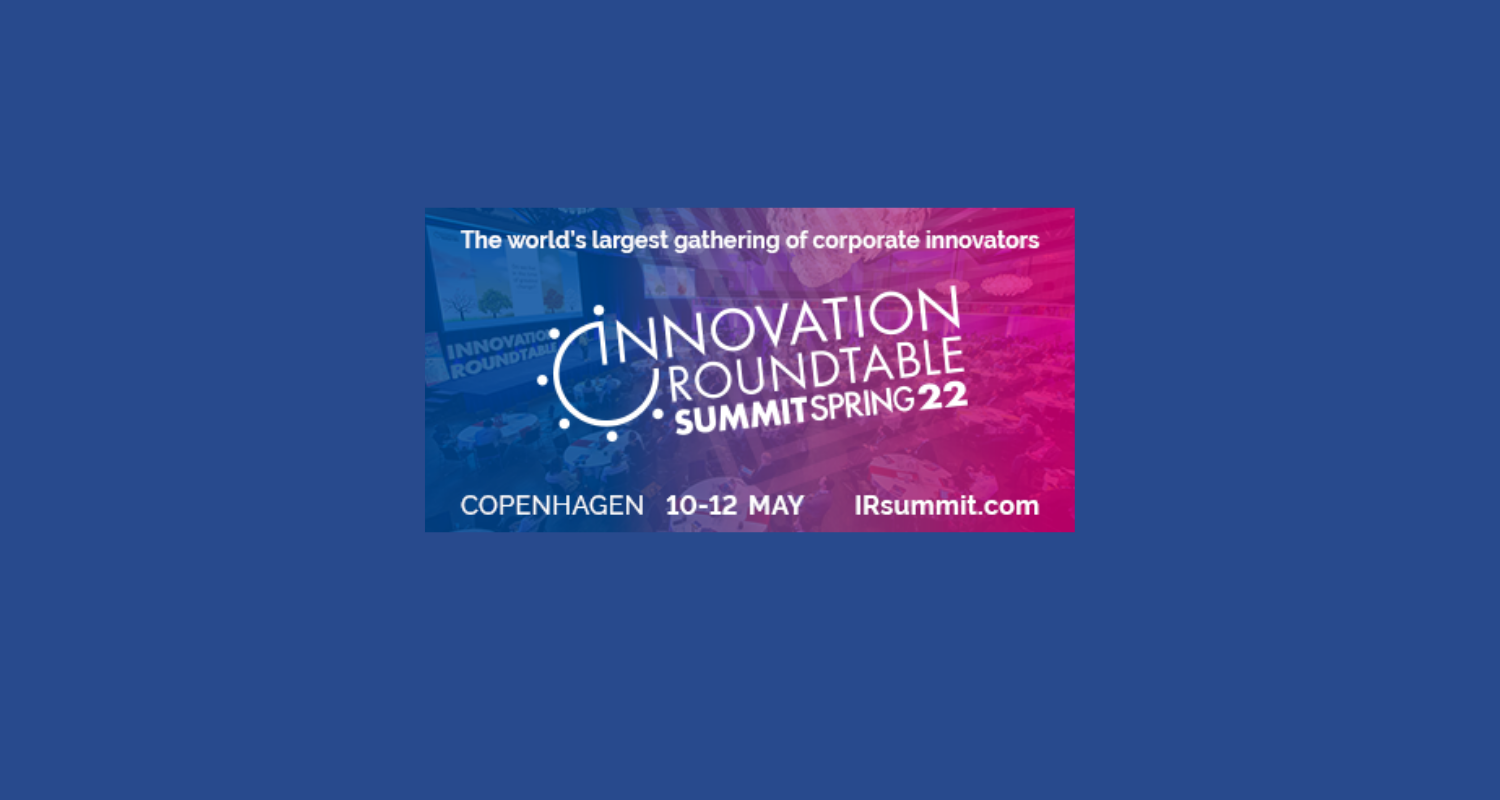 Innovation Roundtable® Summit 2022

Event organized by Innovation Roundtable
10 - 12 May, 2022
Copenhagen, Denmark
Innovation Events Event
Event description
INNOVATION ROUNDTABLE® SUMMIT 2022
COPENHAGEN 10-12 MAY 2022
700 CORPORATE INNOVATION EXECUTIVES
250 LARGE GLOBAL COMPANIES
The Innovation Roundtable® Summit is the world's largest gathering of innovation executives from large multinational firms. The 3 days provide unique networking opportunities and are infused with the atmosphere of connecting and sharing that characterizes our events. The program includes talks, panels and labs by over 45 executive speakers and experts, immersive peer-to-peer roundtable discussions and 25 hours dedicated to informal networking.
The Spring Summit 2022 builds on the success of the previous 6 editions, all exceptionally well received by attendees and sponsors. The Summit also builds on our experience in organizing over 150 large-scale corporate innovation events for our 140+ member firms since 2008.
For the first time, participants at the Spring Summit 2022 will also be able to join sessions from the HR and Marketing Innovation Roundtable® Summits, taking place in parallel at the same venue, where corporate HR and marketing practitioners will have the opportunity to share best practices and exchange experiences, insights and innovative approaches.
Topics

Agriculture and marine resources
Agrofood industry
Biological sciences
Consumer related
Electronics, IT and Telecomms
Energy
Blockchain
Industrial manufacturing and materials transport
Medical / Health related
Physical and exact sciences
Protecting man and environment
Social and economic concerns
Photonics
Pharmaceuticals
Fintech
Chemicals
Cosmetics, Health and Beauty
Internet of Things
Cyber Security