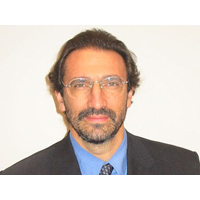 jaume mir
CEO at Biochemize SL
Spain
3

followers

0

following

0

recommendations
View jaume's full profile. It's free!
Contact jaume, connect with your colleagues and find business opportunities worldwide.
View jaume's Full Profile
Summary
Biochemize SL is an small biotechnology R&D company (founded 8 years ago and with a team of 10 persons) located in Barcelona that is focused in the development -from basic research to scale-up and industrial production- of bioprocesses (using enzyms and/or microorganisms, wild and/or engineered for the production of APIs and all kind of high value molecules, instead of using chemical synthesis, with higher yield and lower operational cost and environmental impact. The company has its own lab facilities, and participates in public funded research projects, at european and international levels.