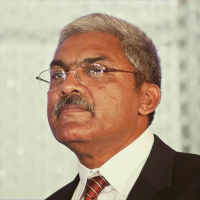 Ranjit Guru
Chief Technology Officer at Delta Foams Radical Technology Solutions
India · Pune
9

followers

0

following

1

recommendations
View Ranjit's full profile. It's free!
Contact Ranjit, connect with your colleagues and find business opportunities worldwide.
View Ranjit's Full Profile
Summary
A Polymer technologist, a Chemistry graduate ( Hons ) with a business management qualification . . a 'GREEN WARRIOR', and a 'SERIAL INNOVATOR' committed to combating CLIMATE CHANGE . . . I have developed more than 15 technologies and products . . ALL of them are relevant to saving our planet, and combating the climate crisis.. Preliminary trials have been executed, and real-life experiences have indicated the vast potential of products globally..