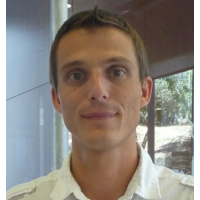 Summary
The Institute of Chemical Research of Catalonia represents one of the very first fruits of the new scientific policy of the government of Catalonia (Spain) aimed at creating new research centres in strategic areas. ICIQ, in particular, has been created with the ambition of becoming a reference for chemistry in the European Research Space.

Our society faces important challenges in the XXI century, among which health and environmental concerns are of outmost importance. Chemistry will play an essential role in both of these challenges. To succeed, our increasingly knowledge-based economy will require a solid and strong chemical industry; currently 150.000 jobs in Catalonia (and more than 2 million in the EU) directly arise from the chemical industry. In order for this industry to be successful in the future, it must take a sustainable approach based on the rational use of feed-stocks and raw materials. For this, fundamental chemical research needs to be funded and novel approaches into transforming matter must be developed.

We at ICIQ consider that catalysis is the key activity for sustainable chemistry. Catalytic processes can minimize raw materials and energy consumption, and can lead to the selective formation of target products with minimal generation of wastes. In line with this consideration, we have taken catalysis as one of our main research topics.

Complementary to our research focus, attention has been paid to the development of a simple and efficient organizational model for ICIQ, able to overcome known difficulties normally associated with larger and more traditional research institutions. The Institute of Chemical Research of Catalonia aims at bridging the gap between academic research and industry, focusing its research on catalytic chemical processes for applications in health, energy and sustainability.

At ICIQ, we consider that patents are highly efficient, safe and solid tools to provide protection from competitors. This is why we file patents for our in-house developed-technologies: to give our co-development projects with industry a strong starting IP position. As a research centre our goal is always to co-develop our technology adapting it to the industrial partner's specific needs and ultimately transfer the technology to this company, with a flexible licensing strategy adapted to each case.
Work Experience (1)
IP Manager
ICIQ
May 2010 - Present
Tarragona
Academic Studies (1)
PhD
Universidad Autonoma de Madrid (Spain)
October 2003 - September 2008
Chemistry
Research areas of interest (34)
Composite materials
Fine Chemicals, Dyes and Inks
Plastics, Polymers
Nanomaterials
Conductive materials
and 29 more
Frederic Ratel didn't publish any post yet
Frederic Ratel didn't publish any Technology Call yet
Frederic Ratel didn't publish any Technology Offer Offer yet
Frederic Ratel didn't publish any Paper yet
Frederic Ratel didn't publish any Event yet
Frederic Ratel didn't publish any Job yet
Frederic Ratel didn't publish any New and Article yet
Frederic Ratel didn't publish any Education Resource yet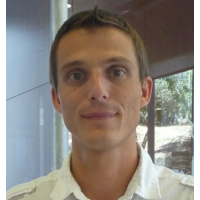 You are signed out
Join Innoget to connect with Frederic Ratel and thousands
of innovation-driven professionals and organizations