 Eduardo Isai
Technology Scouting, Funding &IP Specialist at METALSA
Research areas of interest (23)
Electronics, IT and Telecomms
Industrial manufacturing, Material and Transport Technologies
Industrial Technologies
Energy Technology
Physical Sciences and Exact Sciences
and 18 more
Eduardo Isai didn't publish any Technology Offer Offer yet
Eduardo Isai didn't publish any Paper yet
Eduardo Isai didn't publish any Event yet
Eduardo Isai didn't publish any Job yet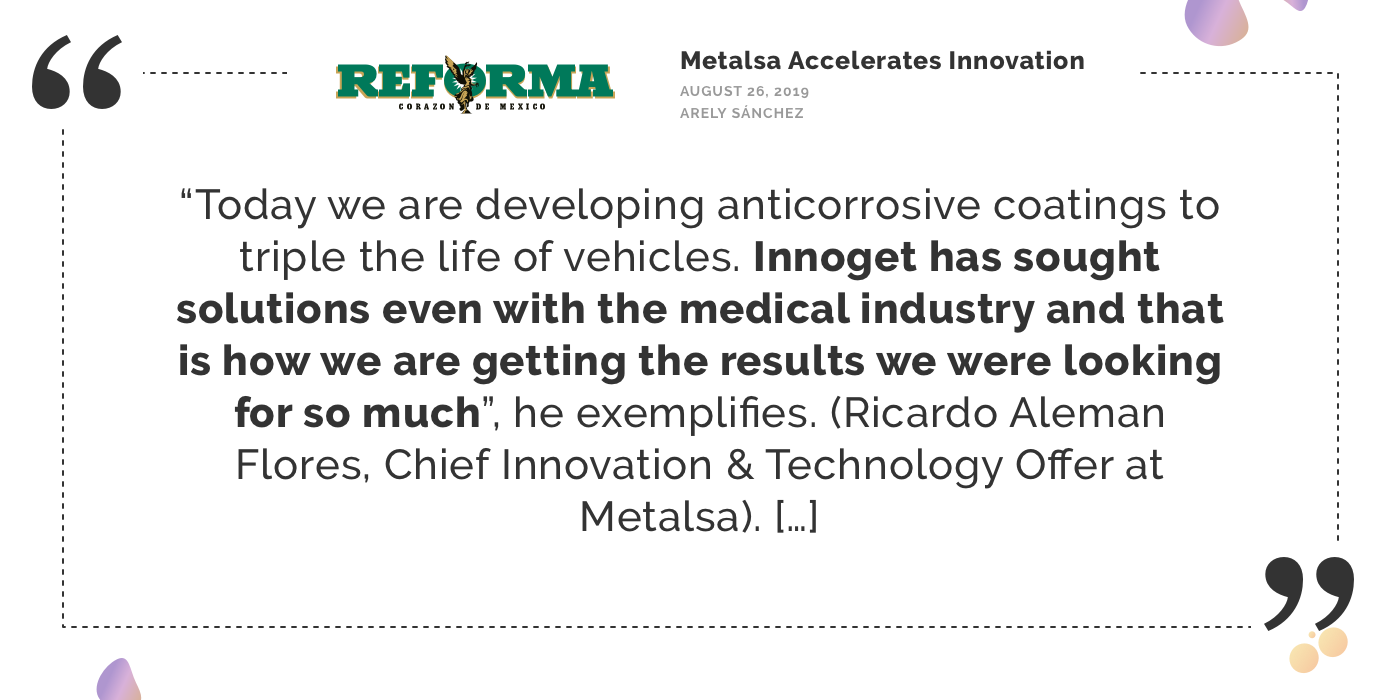 --- This article was originally published in Spanish language on August 26, 2019 by reporter Arely Sánchez at the Mexican daily Reforma.com. The English version of the article was published by Metalsa's Editorial team on Metalsa.com the same day. The article has been replicated on Innoget's Innovation Blog by Innoget's Editorial Staff for information purposes. --- Metalsa Accelerates Innovation The challenge in the au...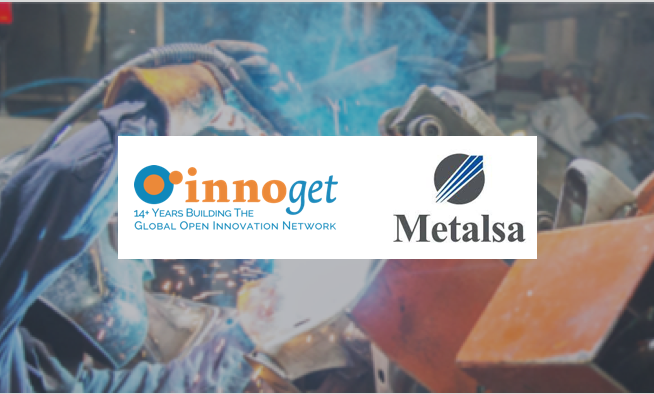 The leading manufacturer of automotive components, Metalsa, will release several technological challenges to be solved through Innoget's trusted open innovation network, with the final aim to explore approaches from other industries and find new partners Barcelona, June 28th, 2019 / INNOGET / -- Javier Tenorio, Metalsa's Open Innovation & IP Manager, and Jordi Ràfols, Chief Executive Officer of Innoget, the leading ...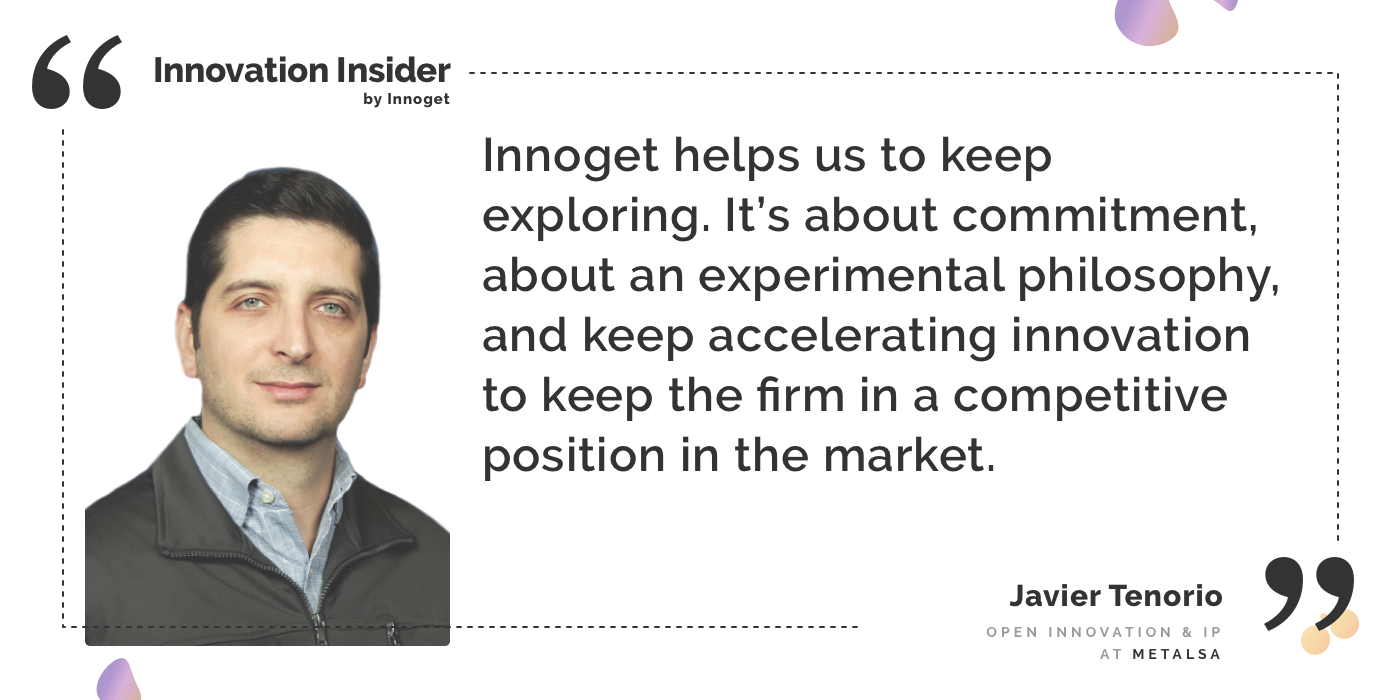 We are tracking down Innoget users in the world's most amazing companies to discover their thoughts on open innovation, where they see open innovation is headed, and learn more about how is the innovation culture within their organization. Therefore, this month we interviewed Mr. Javier Tenorio, Open Innovation & IP at Metalsa, to know more about the future of open innovation and key elements for successful implementat...
Eduardo Isai didn't publish any Education Resource yet You are signed out
Join Innoget to connect with Eduardo Isai and thousands
of innovation-driven professionals and organizations