---
This article was originally published in Spanish language on August 26, 2019 by reporter Arely Sánchez at the Mexican daily Reforma.com. The English version of the article was published by Metalsa's Editorial team on Metalsa.com the same day. The article has been replicated on Innoget's Innovation Blog by Innoget's Editorial Staff for information purposes.
---
Metalsa Accelerates Innovation
The challenge in the automotive industry is to produce more efficient and resistant cars
Industrial technological advances have placed special weight on the automotive industry, which should now focus its efforts on the research and development of innovative solutions, beyond manufacturing processes. "The automotive industry is changing radically, it stopped being a traditional industry, which focused on manufacturing and migrated to new business models, where there are more and more participants and where technology giants are changing the rules of the game. That came to radically change the competition", said Ricardo Aleman Flores, Chief Innovation & Technology Officer.
With 60+ years in the market, 13,500 employees and production plants in 10 countries, this regional company ensures that the battle in the industry is based on producing more efficient and resistant vehicles, so it has not stopped innovating.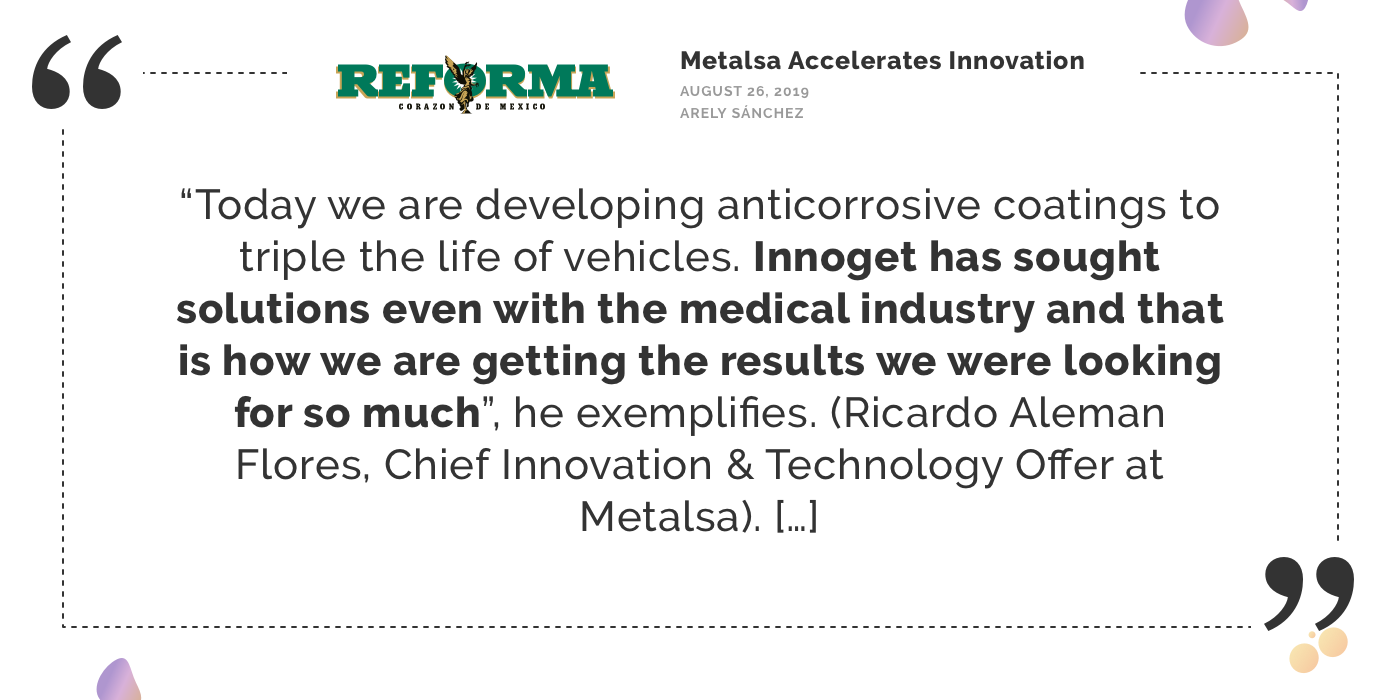 Metalsa specializes in the production of structural chassis for light and commercial vehicles, with production plants in Germany, Argentina, Brazil, China, the United States, India, Mexico, South Africa, and Thailand. 76 percent of its sales are placed in North America.
Specifically, the company seeks that its chassis are increasingly lighter structures, without this meaning that they lose resistance. "Innovation has to translate directly into improvements in our product portfolio. Particularly we are focusing on achieving components that allow vehicles to use fuel more efficiently", he adds.
Recently, Metalsa, in collaboration with Alcoa, introduced a light-truck chassis to the market, made entirely of aluminum. "The lightweight chassis reduces the weight of the trucks by more than 40 percent compared to the steel chassis, which increases fuel efficiency and payload. In addition, increasing the stiffness of the structure will double the force, which allows a smoother movement," he says. He points out that the aluminum frame offers superior corrosion resistance and prolongs the service life. "All of our innovations have an impact on carriers in the end because their fuel costs are lower, they maximize their load and even contribute to lower emissions of polluting gases," he says.
With the aim of boosting its innovation strategy, Metalsa recently signed an agreement with the European Innoget platform, through which the international scientific community of various industrial sectors has opened access. "That gives us a great advantage because we have an innovation that comes not only from the automotive industry but from any other and that allows us to create really innovative solutions that we would never have imagined," he adds.
One of the projects that Metalsa has worked through Innoget is to reduce corrosion in pick-up structures and cargo vehicles in general. "Today we are developing anticorrosive coatings to triple the life of vehicles. Innoget has sought solutions even with the medical industry and that is how we are getting the results we were looking for so much", he exemplifies.
In Mexico, Metalsa manufactures more than 2.8 million chassis per year and almost one million truck rails, which are mostly exported to the US, Europe, and Africa. Of the total sales, 23 percent go to Ford, another 23 to FCA and 19 percent to others.