The leading manufacturer of automotive components, Metalsa, will release several technological challenges to be solved through Innoget's trusted open innovation network, with the final aim to explore approaches from other industries and find new partners
Barcelona, June 28th, 2019 / INNOGET / -- Javier Tenorio, Metalsa's Open Innovation & IP Manager, and Jordi Ràfols, Chief Executive Officer of Innoget, the leading open innovation network, signed an agreement with the main objective of supporting the automotive market leader's open innovation initiative to identify new and innovative solutions through Innoget's online technology scouting services.
The partnership is a prime example of Metalsa's open culture to foster collaboration, which relies on the contribution of qualified external sources to achieve sustainable innovation with the ultimate goal to create tangible, shared economic and social value for the company and its stakeholders.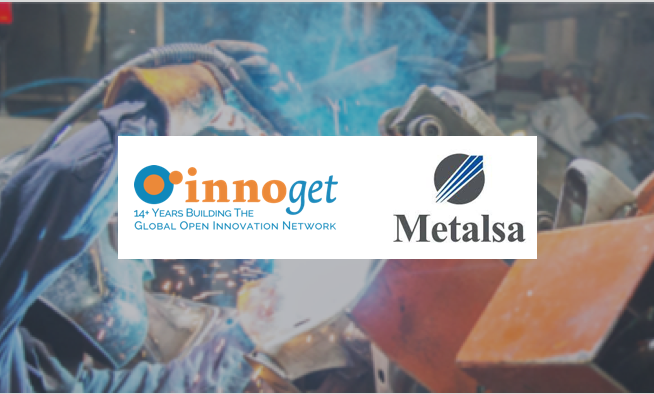 The participation of Metalsa on Innoget online network will focus on the scouting of technology and knowledge providers with suitable solutions to the company's calls for innovation in order to speed up its innovation life cycle. The challenges will be presented to Innoget's global network of more than 100,000 qualified innovation and research professionals, ranging from startups and spinoffs to the corporate, research and academic worlds, who will propose solutions to support Metalsa's open innovation efforts in the areas of industrial manufacturing, materials, and transport technologies. The challenges will be gathered on Metalsa's Open Innovation profile on Innoget, where all the solutions will be collected and evaluated.
Quoting Mr. Javier Tenorio: "We use open innovation and the front-end of innovation to explore approaches from other industries and find new partners. It has helped us to accelerate our learning process within a new topic, to boost the portfolio of potential solutions for a specific problem, and to enhance the way we operate our technology scouting". Asked about the partnership and how Innoget helps the company's open innovation activities, he claims that: "[Innoget] Is about exploring. It's about commitment, about an experimental philosophy, and keep accelerating innovation to keep the firm in a competitive position in the market."
"We are honored to partner with Metalsa as they pursue strengthening the culture of open innovation and identify new solutions using our global crowd", said Jordi Rafols. "Their dedication to new and innovative solutions makes them an ideal for Innoget. We are very excited and committed to supporting Metalsa's open innovation program".
About Metalsa
Metalsa is one of the leading global suppliers of structural components for the automotive light vehicle and commercial vehicle markets and is "Tier 1" supplier to original equipment manufacturers (OEMs). With more than 60 years of experience, Metalsa manufacture safe and sustainable products for people around the world, seeking to minimize environmental impact through innovation in its processes and products.
The company is present in over 10 countries, with more than 15 facilities strategically located worldwide, and has a significant global manufacturing footprint with state-of-the-art capabilities and technologies to leverage going forward and produce structures that help move the world more efficiently while protecting the environment. With US $2.6 Billion in annual sales reported in 2018, Metalsa has a sound financial position to support growth and investment projects, and stands out in the transportation industry for its trust in its people, supported by a strong organizational culture.
To know more about Metalsa, please visit: https://metalsa.com
About Innoget
Innoget is the awarded open innovation network for technology transfer and technology scouting. Trusted by thousands of organizations and innovation professionals in 180+ countries, Innoget provides a state-of-the-art platform to market technologies, find innovation, research, and funding partners, and speed up innovation projects by connecting with qualified innovators and researchers from world-class organizations.
Since its inception in 2006, Innoget has leveraged 1,000+ calls for innovation, and facilitated 10,000+ connections between its members thanks to its proprietary smart matchmaking algorithm, which simplifies the initial connection for successful partnerships between companies, research centers, startups, investors and science and technology parks, facilitating the identification of potential stakeholders, increasing the engagement received and initiating more interactions to drive innovation.
To know more about Innoget, please visit: https://innoget.com