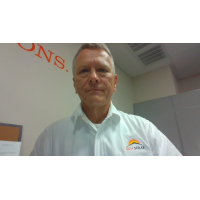 George Van Hoesen
Senior Consultant at Global Green Building LLC
United States · Springfield
Joined November -0001
Summary
22 years ago I started down the path to renewable energy working on my masters degree in Natural and Applied Science (Environmental Design). It has been my passion to understand the need for change and then lead people to the change. I have worked in Research and Development and selling and installing renewable's. I have designed and built off the grid and tornado resistant homes. My designs include Net-Zero communities Low Impact Developments and Passive Solar buildings.
Work Experience (3)
Senior Energy Consultant
US Sun Solar
March 2018 - April 2019
Springfield
Director of Research and Development
NewTeran Solations LLC
October 2010 - April 2018
Springfield, Missouri
Partner
Global Green Building LLC
May 2005 - Present
Springfield, Missouri
Academic Studies (1)
Masters Degree
Missouri State
January 1998 - January 2010
Environmental Design and Community Planning
Working towards a Green Building degree that did not exist at the time. My Masters thesis was the design and testing of a Hybrid Geo-thermal HVAC system to use earth air technology in conjunction with standard HVAC equipment to create a much more efficient system for 1/2 the cost.
Research areas of interest (43)
Hybrid materials
Hybrid and Electric Vehicles
Transmission systems
Energy supply system
Air pollution control for cars and transport
and 38 more
George Van Hoesen didn't publish any post yet
George Van Hoesen didn't publish any Technology Call yet
George Van Hoesen didn't publish any Technology Offer Offer yet
George Van Hoesen didn't publish any Paper yet
George Van Hoesen didn't publish any Event yet
George Van Hoesen didn't publish any Job yet
George Van Hoesen didn't publish any New and Article yet
George Van Hoesen didn't publish any Education Resource yet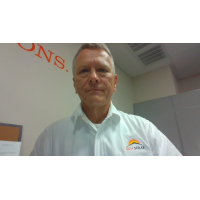 You are signed out
Join Innoget to connect with George Van Hoesen and thousands
of innovation-driven professionals and organizations