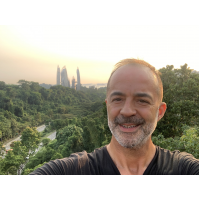 Jordi Ràfols
CEO at Innoget
Spain · Barcelona
Joined November -0001
Summary
I believe that effective collaboration in innovation, R&D and technology transfer do only happen between trusted partners. -

Founder and CEO at Innoget.com, the trusted global Open Innovation, science and technology network.

Over 10  years in the Chemical Industry and 14 years of Open Innovation and technology transfer in the Internet business. As part of the Catalan National program   "Start up Catalonia", currently coaching and mentoring multiple technology based Start ups to help them develop and implement their strategy and accelerate business growth.

I hold a MBA and a Corporate Finance degree and have been involved in Corporate Venture and valuation projects.

As innovation conference speaker I have shared my view on Open Innovation and collaborative R&D and innovation ecosystems (Industry, Universities, Science & Technology parks, Clusters, ...) in many international and cross-industries events in London, Edinburgh, Boston, Berlin, Paris and Barcelona.

I have also given lectures to MBA program alumni at ESADE Business School on on-line Open Innovation business models.

Specialties: Intellectual property commercialization, Open Innovation, BlockChain, Smart Contracts, Technology Scouting, Innovation Networks, Innovation Management, Social Media, Internet business models, Entrepreneurship and Corporate finance, Technology acquisition, Global community, Online communities, Communities across, New business Models, Digital Marketing.

Interests: Blockchain, AI, Virtual Reality, Robotics, Big Data, Open Data, IoT.
Work Experience (3)
CEO
Innoget
October 2014 - Present
Barcelona
The Trusted Global Open Innovation, Science and Technology for companies, Startups, Scientist, Experts, Research Groups, Universities, Research & Technology Organizations, Business Angels; Corporate Venturing and Venture Capital.
Principal Managing Partner
Science2Society - www.science2society.eu
March 2016 - Present
Brussels
Chief Strategy Officer
Innoget
February 2006 - October 2014
Academic Studies (2)
International MBA
ESADE Business School & LAw
January 0198 - January 2001
Business model analysis, Marketing
Corporate Finance, Merge & Acquisiton
IE Business School
January 2003 - October 2003
Finance
Research areas of interest (26)
Electronics, IT and Telecomms
Industrial manufacturing, Material and Transport Technologies
Industrial Technologies
Energy Technology
Physical Sciences and Exact Sciences
and 21 more
Jordi Ràfols didn't publish any Technology Call yet
Jordi Ràfols didn't publish any Technology Offer Offer yet
Jordi Ràfols didn't publish any Paper yet
Jordi Ràfols didn't publish any Event yet
Jordi Ràfols didn't publish any Education Resource yet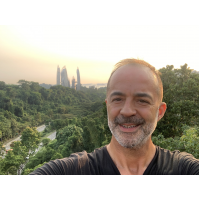 You are signed out
Join Innoget to connect with Jordi Ràfols and thousands
of innovation-driven professionals and organizations