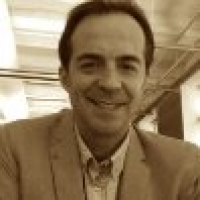 Jordi Ràfols
CEO at Innoget
Spain · Barcelona
13

followers

36

following

1

recommendations
View Jordi's full profile. It's free!
Contact Jordi, connect with your colleagues and find business opportunities worldwide.
View Jordi's Full Profile
Summary
Innoget is the trusted global open innovation, science and technology network for forward-thinking organizations and professionals.

Founded in May of 2006, Innoget is a trusted open innovation network for business people, startups, experts and the academic community to list, discover, and get unique online innovation collaboration opportunities around the world.

With a growing community of users and a world-class customer service, Innoget offers a simple and secure opportunity to make trustworthy contacts and advance their innovation. Whether an investment opportunity in a Startup, a R&D funding project, a technology solution request, a Research & Development grant, or a patent for licensing, Innoget connects people from more than 180 countries to initiate collaboration projects with guaranteed protection of their Intellectual Property and Confidentiality.