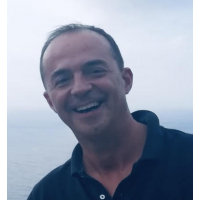 Jordi Ràfols
CEO at Innoget
Spain · Barcelona
47

followers

106

following

1

recommendations
View Jordi's full profile. It's free!
Contact Jordi, connect with your colleagues and find business opportunities worldwide.
View Jordi's Full Profile
Summary
Innoget.com is the trusted global open innovation, science and technology network for forward-thinking organizations and professionals.

Innoget is the trusted innovation network where you will meet brilliant experts worldwide, find novel technologies, groundbreaking startups and innovative business opportunities. By joining the innovation network you will bring your technologies faster to market, accelerate your innovation projects, outperform in technology scouting, and put you in front of global decision makers.

Novel technologies, great startups and innovative business opportunities at one click. Meet brilliant experts worldwide.

Accelerate your innovation projects with a leading-edge innovation network that will put you in front of potential partners worldwide.