Summary
My transversal vision of technology, the knowledge I have and my self-taught spirit, enable me to provide real, global and innovative solutions.

Thanks to the experience gained throughout my professional career and the global perspective I have of technology, I am not only a link between the different departments, but also a human factor capable of generating efficient development processes.

Creating new products, systems and machines characterized by their employability and practicality and improving the quality of life of people is my daily challenge.
Work Experience (1)
Research & Technologist & CEO
Cadifornia | Centro Avanzado de Desarrollo e Innovación
October 2018 - Present
Medina Sidonia
Academic Studies (3)
Ingeniería técnica en Informática de Sistemas
Universidad Nacional de Educación a Distancia
January 2006 - January 2010
Informática
Master of Business Administration
Universitat de Barcelona
January 2019 - January 2020
MBA (IL3 Instituto de Formación Continua)
Master of Business Administration
EAE Business School
January 2019 - January 2020
MBA
Research areas of interest (5)
Electronics, IT and Telecomms
Industrial Technologies
Energy Technology
Communications
Industrial Products
Jose Miguel Navarro didn't publish any post yet
Jose Miguel Navarro didn't publish any Technology Call yet
Jose Miguel Navarro didn't publish any Technology Offer Offer yet
Jose Miguel Navarro didn't publish any Paper yet
Jose Miguel Navarro didn't publish any Event yet
Jose Miguel Navarro didn't publish any Job yet
Jose Miguel Navarro didn't publish any New and Article yet
Jose Miguel Navarro didn't publish any Education Resource yet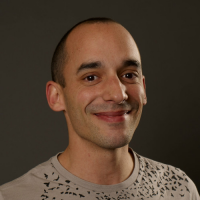 You are signed out
Join Innoget to connect with Jose Miguel Navarro and thousands
of innovation-driven professionals and organizations