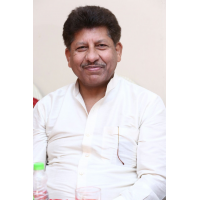 S K Dhawan
Emeritus Scientist at National Physical Laboratory
India
3

followers

0

following

0

recommendations
View S's full profile. It's free!
Contact S, connect with your colleagues and find business opportunities worldwide.
View S's Full Profile
Summary
I'm Dr. S. K. Dhawan working as Emeritus Scientist at National Physical Laboratory, New Delhi, India. My areas of interest are Conducting Polymer Composite, EMI shielding, ESD, Smart Self healing coatings, Energy storage and Waste Plastic Management.

I have filled 8 US patents and published 160 papers. 24 students have done their Ph. D. under my supervision.

My innovation has received DST-Lockheed Martin innovation award and Smart Fifty innovation award on waste plastic management. In 2019, I have received NRDC innovation award.