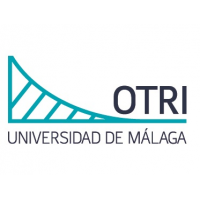 OTRI-Universidad de Málaga
Technology Transfer Office (TTO) at Universidad de Málaga
Spain
3

followers

1

following

0

recommendations
View OTRI-Universidad's full profile. It's free!
Contact OTRI-Universidad, connect with your colleagues and find business opportunities worldwide.
View OTRI-Universidad's Full Profile
Summary
The technology transfer office manages the patenting, promotion and commercialization of all the technology developed at the University of Malaga on multidisciplinary research base to provide answers to many of the challenges faced by organizations today. You can search our technology portfolio on www.otri.uma.es.