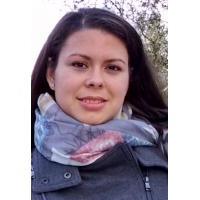 Miley Garcia
Innovation Manager
Canada · Toronto
2

followers

1

following

0

recommendations
View Miley's full profile. It's free!
Contact Miley, connect with your colleagues and find business opportunities worldwide.
View Miley's Full Profile
Summary
Thesis: Management of a methodology of Strategic Surveillance with application in sustainable innovations.
Application case: SMEs of the State of Mexico in the area of ​​design, construction and maintenance of living spaces.