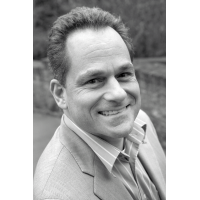 Roland Holst
Partner Clean Technology and Renewable Energy at bSure BV
United States · Raleigh, NC
6

followers

2

following

0

recommendations
View Roland's full profile. It's free!
Contact Roland, connect with your colleagues and find business opportunities worldwide.
View Roland's Full Profile
Summary
Entrepreneur in renewable energy and clean technology industries. Expertise in risk management and insurances and using these tools to accelerate technology acceptance by financiers [banks], direct customers / buyers and investors with low risk appetite [pension funds etc] through A rated performance warranties / insurance products.

Developing, Financing and Operating of Renewable Energy - Energy Efficiency Projects Technology agnostic approach. By acting as technology integrator and achieving smarter and better solutions. At present mainly USA and EU however open for international projects. In addition to the above special focus on the "Waste" Heat recovery and upgrading the heat to process heat and or utilizing the heat to generate electricity with state of the art Organic Rankine Cycle technology. Temperatures from 70 C and up reaching outstanding efficiency for such low temperatures!