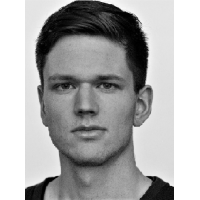 Nichlas Foldager
Scientist
Denmark · Aarhus
2

followers

0

following

0

recommendations
View Nichlas's full profile. It's free!
Contact Nichlas, connect with your colleagues and find business opportunities worldwide.
View Nichlas's Full Profile
Summary
Graduate as Chemical Engineer January 2019.
In my studies I have focused on polymers, flow chemistry and material characterization, both when choosing courses, where to get an internship and what project to write my bachelor- and masters thesis in. I am curious by nature, enjoy performing at my maximum, relaxing with a new private project, participating in/arranging social events and in general being part of a team where the unity elevates the individual.