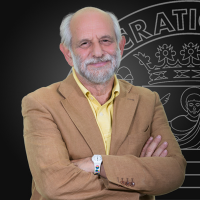 Paolo Ciambelli
CEO of NARRANDO SRL and Professor emeritus at the University of Salerno at University of Salerno
Italy · FISCIANO
Joined May 2013
Summary
Academic experience:
Associate professor, industrial chemistry, University of Napoli Federico II
Full professor, chemical engineering, University of Salerno
Retired since Nov. 2015, professor emeritus since Nov. 2016
Past positions and roles:
Member of Senato accademico of the University of Salerno, Head of Department of chemical and food engineering at University of Salerno, Director of research Center NANO_MATES, at University of Salerno, Head of college board of Doctorate course at University of Salerno
Current job position:
CEO of start up NARRANDO SRL, Head of southern section of AIDIC (Italian association of chemical engineering).
Involved in several research projects financed by regional, national, international funds, co-author of more than 400 publications, 12 patents.
Work Experience (1)
CEO
NARRANDO SRL
November 2012 - Present
FISCIANO
Awards and achievements (2)
Professor emeritus, chemical engineering, at the University of Salerno
Minister of Research, Italy
November 2016
First award National prize for innovation, Bari, Italy 2012
PNI cube
November 2012
Development of ionization chamber based on line, in vivo, nano dosimeters for X-radiation in radiotherapy and radiodiagnostics.
Research areas of interest (45)
Electronics, IT and Telecomms
Electronic engineering
Industrial manufacturing, Material and Transport Technologies
Carbon nanotubes
Nanomaterials
and 40 more
Paolo Ciambelli didn't publish any Technology Call yet
Paolo Ciambelli didn't publish any Technology Offer Offer yet
Paolo Ciambelli didn't publish any Event yet
Paolo Ciambelli didn't publish any Job yet
Paolo Ciambelli didn't publish any New and Article yet
Paolo Ciambelli didn't publish any Education Resource yet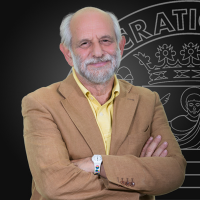 You are signed out
Join Innoget to connect with Paolo Ciambelli and thousands
of innovation-driven professionals and organizations