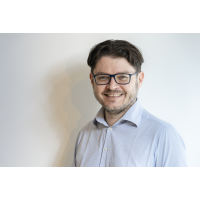 Daniel Käsmayr
Open Innovation Manager at BASF SE
European Union · Ludwigshafen
Joined March 2012
Summary
BASF is one of the world's most innovative companies. Innovations are our wellspring and our driving force.
Our "We create chemistry" strategy is also geared towards innovation: we at BASF are continuously introducing solutions onto the market which significantly contribute to improving quality of life and conserving resources such as water and energy. For BASF, Innovation is the key to successfully standing out from the crowd in a challenging market environment.

Our innovative strength is based on our global team of highly qualified employees with various specializations. We pursue bold ideas. Partnerships and Open Innovation play an important role in these activities. In a highly diversified, global and international network, new ideas are generated and new impulses are given to research. This is why we involve external partners in our innovation processes and maintain numerous contacts and connections with science and business.

We pursue Open Innovation: together with other innovative organizations, we bundle different competences, develop best practices and work on sustainable products and solutions.

We create chemistry for a sustainable future. Chemistry as a cross-sectional technology plays a key role in addressing future challenges because innovations in the field of chemistry provide answers to exactly those questions that will concern humanity in the future: raw materials, environment and climate, food and nutrition, and quality of life.
Work Experience (4)
Scientist
BASF SE
February 2007 - December 2011
Ludwigshafen
Technology Scout
BASF SE
January 2012 - November 2016
Ludwigshafen
Innovation Manager
BASF SE
November 2016 - December 2018
Ludwigshafen
Principal Scientist - Corporate Innovation
BASF SE
January 2019 - Present
Ludwigshafen
Academic Studies (1)
PhD
Technical University of Munich
January 2002 - January 2006
Polymer Chemistry
Design and synthesis of conjugates between nano-particles and single strand immunostimulatory DNA.
Research areas of interest (18)
Coatings
Packaging for materials
Materials, components and systems for construction
Metals and Alloys
Plastics, Polymers
and 13 more
Daniel Käsmayr didn't publish any Technology Call yet
Daniel Käsmayr didn't publish any Paper yet
Daniel Käsmayr didn't publish any Event yet
Daniel Käsmayr didn't publish any Job yet
Daniel Käsmayr didn't publish any New and Article yet
Daniel Käsmayr didn't publish any Education Resource yet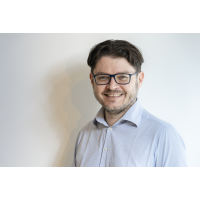 You are signed out
Join Innoget to connect with Daniel Käsmayr and thousands
of innovation-driven professionals and organizations