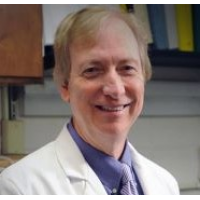 Robert DiSilvestro
Emeritus professor; professor at Ohio State University
United States · Columbus, OH
Joined February 2021
Summary
Biographical Sketch, Dr. Robert DiSilvestro

Dr. DiSilvestro holds a PhD in biochemistry from Texas A&M University, was a nutrition professor for 34 years, and is currently Professor Emeritus of Human Nutrition at The Ohio State University. His research has spanned diverse topics from basic physiology and biochemistry to human intervention studies (which include "non-wet lab" measures in people). This professor has authored/co-authored close to 110 peer reviewed research journal articles, written a number of reviews, composed book chapters, and written a whole book on the state of research for mineral supplements. Dr. DiSilvestro has been on editorial boards for a number of research journals and has been a reviewer for various grant programs (including one for nutrition research with business potential). He has also spoken at a number of nutrition industry trade shows and written for nutrition industry trade journals. He also has done consulting for food and supplement industries (ie. Pepsico, Dupont, and Bausch & Lomb). He also currently runs two startup companies.

Research Accomplishments, Dr. Robert DiSilvestro

My early research emphasized metalloprotein biochemistry and physiology. Some of that work was on copper and zinc transport, which helped set the stage for later explosions in chaperone research. I also developed some metalloenzyme methodology, and was the first to show that moderate mineral deficiencies affect certain metalloenzyme activities. Further work clarified conflicting data on the molecular weight of superoxide dismutase3. Early work also demonstrated that a green tea flavonoid can affect copper enzyme metabolism. At the time, flavonoid bioactivity research was almost nonexistent (a situation that has changed). My mineral work then shifted to applied human nutrition such as finding how to assess marginal deficiencies. The work also compared bioactivities for different versions of minerals. In addition, some consequences of marginal mineral deficiencies were characterized including effects on ADHD children (one article was a cover story for a journal issue).

Eventually, this researcher expanded into nonmineral nutrients and nutraceuticals. Some work examined how well one supplement version fared versus others. In another area, one paper demonstrated that the herb kava was not hepatotoxic. This spawned studies by others that led a European regulatory body reversing a position on kava hepatotoxicity. In other work, a study was done on protein and exercise-induced muscle gain. The resulting paper was the most online accessed research article for the journal for a long time. In a related direction, a series of studies were done on soy products, including one that debunked the idea that they lower testosterone readings in men. Other research showed that by simply eating one apple a day, profound effects are produced for a measure related to heart disease risk. This received wide media coverage.

In various projects, side measures were taken and the data stored. This remains a way to jump start future research. In one case, some natural/semi-natural ingredients were noted to lower triglyceride readings. Three of them are hypothesized to act additively or synergistically.
Work Experience (3)
Emeritus professor; professor
Ohio State University
October 1989 - Present
Columbus
President
Medinutra LLC
October 2014 - Present
Columbus
Assistant; associate professor
Purdue University
August 1984 - October 1989
West Lafayette
Academic Studies (1)
Ph.D.
Texas A&M University
January 1982 - January 1982
Biochemistry
Awards and achievements (1)
Research Award
Ohio Agricultural Research & Development Center
September 2005
Research areas of interest (11)
Medical Health related
Therapeutic
Food and Beverages
Health food
Foodstuffs Intended For Special Nutritional Uses
and 6 more
Robert DiSilvestro didn't publish any Technology Call yet
Robert DiSilvestro didn't publish any Event yet
Robert DiSilvestro didn't publish any Job yet
Robert DiSilvestro didn't publish any New and Article yet
Robert DiSilvestro didn't publish any Education Resource yet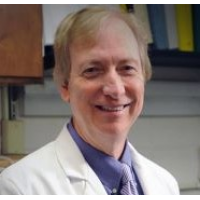 You are signed out
Join Innoget to connect with Robert DiSilvestro and thousands
of innovation-driven professionals and organizations