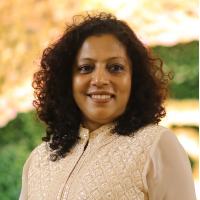 Summary
With an education in Management Studies and Business from Mumbai University and ISB, Hyderabad, I worked with Citicorp, Federal Express, The Times of India, AxisBank and Servcorp in various management roles over 15 years. In 2008 I quit a successful corporate career to pursue my mission for providing natural healthy foods for the next generation and women. My startup years included intense research, product development, market testing and setting up of manufacturing capabilities, proving commercial viability, initiating the patent process for my natural health foods and deep learning of Digital Marketing and selling the products through traditional retail, modern trade as well as eCommerce.
My business has been covered by CNBC TV 18 and ETNow. I was one of the top 10 finalists of Masterpreneur India Show 2013 aired on CNBC Awaaz-a channel on Indian television. I also represented India in the 'New Beginning Entrepreneurship Program'-2011: an initiative of then-President Mr.Barrack Obama to bring together young entrepreneurs from over 30 countries to the U.S.A. I have featured in the global list of "1000 stories 1000 women" and my product has been selected in
the top 10 list of global wellness foods of 2015, curated by The Story Exchange, New York.
I have expertise in developing consumer-centric products. With deep consumer insights and experience in offline and eCommerce markets, I have innovative market strategies. My vision is to "bring the traditional and healthy recipes with local ingredients, from farm to work desk, in modern ready-to-eat/ready-to-drink formats for the fast-paced health-aware global consumer"
Work Experience (1)
Director
Vihaan Natural Healthcare Pvt.Ltd
June 2008 - Present
MUMBAI
Academic Studies (2)
Master of Management Studies
Mumbai University
January 1991 - January 1993
Marketing
Goldman Sachs 10,000 women Program
Indian School of Business, Hyderabad
January 2010 - January 2010
Entrepreneurship and Business Management
Research areas of interest (4)
Agrofood Industry
Consumer related
Food and Beverages
Health food
Priya Parab didn't publish any Technology Call yet
Priya Parab didn't publish any Paper yet
Priya Parab didn't publish any Event yet
Priya Parab didn't publish any Job yet
Priya Parab didn't publish any New and Article yet
Priya Parab didn't publish any Education Resource yet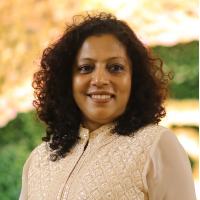 You are signed out
Join Innoget to connect with Priya Parab and thousands
of innovation-driven professionals and organizations