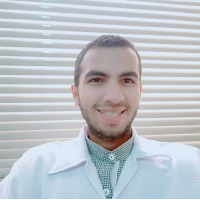 Ahmad Emad
R&D Staff / Researcher at Delta Aromatic International
Egypt · Giza
0

followers

6

following

0

recommendations
View Ahmad's full profile. It's free!
Contact Ahmad, connect with your colleagues and find business opportunities worldwide.
View Ahmad's Full Profile
Summary
Strong healthcare services professional with a Master's degree focused in Organic Chemistry from Al-Azhar University.
To obtain a challenging position in the realm of Fragrances evaluation that would enable me to make positive contribution to the organization by utilizing my skills to the fullest potential and lead me to be a "Creative Perfumer"