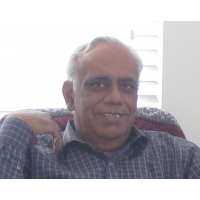 Sivaraman Raghu
Research Executive
India · Chennai
9

followers

0

following

2

recommendations
View Sivaraman's full profile. It's free!
Contact Sivaraman, connect with your colleagues and find business opportunities worldwide.
View Sivaraman's Full Profile
Summary
Dr. Siv Raghu, the principal has over 35 years experience in USA and another 8 years in India in specialty chemicals including polymers, biodegradable polymers, pharmaceuticals, composites and advanced materials. After 15 years in corporate R&D, he has been an independent consultant and an independent researcher for 25 years and is currently operating from Chennai ( about 8 years). He has started a company, four years ago, SR Chem Tech Enterprises private Ltd, to undertake contract research work and joint development, in addition to his consultancy group. Appropriate research teams are assembled as projects develop. He has won three Innocentive awards in 2010 and three in 2011 and two in 2012. He was named a top solver for 2010 and 2011 by Innocentive. He and his company are currently working on a number of projects. He has a PhD in organic chemistry and holds 22 U S patents and another 5 recent patent applications( 2 issued and 2 Published), and 11 Publications. He is a pragmatic problem solver with innovative ideas with research interests in polymers, nano technologies, graphene, biotechnology and advanced materials.