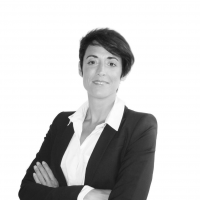 Maria Isabel Millán Sánchez
Innovation Consultant (Science)
Spain · Málaga
0

followers

0

following

0

recommendations
View Maria's full profile. It's free!
Contact Maria, connect with your colleagues and find business opportunities worldwide.
View Maria's Full Profile
Summary
The first years of my professional career were dedicated to obtain my PhD in Science from the University of the Basque Country. This enabled to strongly deepen my knowledge in Science, as well as to notably improved analytical, communications and presentation skills, as well as social competences. After that, I moved abroad for six years and worked as postdoctoral researcher at ETH Zurich and TNO Utrecht, where I got plenty of writing funding application experience, travel experience and business mindset working with highly competent colleagues. The latter was determinative and very significant in my career development. In 2016, I decided to move back to Spain and switched my scientific career towards a business-oriented career in which I could make fully use of my professional skills and refine them.

Now, I am seeking a position within Innovation and Technology that will benefit from my international experience, skills, and work ethics that I have used through my professional career.