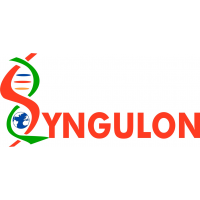 GUY HELIN
CEO at SYNGULON
Belgium · LIEGE
3

followers

0

following

0

recommendations
View GUY's full profile. It's free!
Contact GUY, connect with your colleagues and find business opportunities worldwide.
View GUY's Full Profile
Summary
Syngulon is a synthetic biology startup developing original genetic technologies using bacteriocins to improve microbial fermentation.
The mission of Syngulon is to provide genetic technologies that make microbial strains involved in industrial processes safer and more efficient.
Syngulon develops antibiotic-free technologies for use in so-called "micro-refineries", microbial cells that have been engineered to produce industrially relevant compounds. These technologies incorporate bacteriocins into the biofermentation process by two applications:
Selection for the desired producing microbe.
Prevention of contamination, by undesired mutants or external microbes.