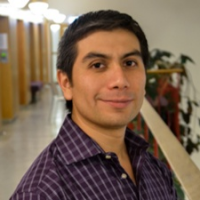 Andres Ramirez-Portilla
Innovation Director at TECSID 3D Solutions
Mexico · Mexico City
3

followers

0

following

0

recommendations
View Andres's full profile. It's free!
Contact Andres, connect with your colleagues and find business opportunities worldwide.
View Andres's Full Profile
Summary
I am an experienced Industrial Engineer passionate about innovation and creating value in collaborative ways. I have been living in Stockholm since 2011 when I started my Ph.D. studies in Industrial Management, specializing in Innovation Management. My last position in academia in Europe was as a researcher in the Department of Industrial Economics and Management (INDEK) in KTH Royal Institute of Technology in Stockholm, Sweden, and I am currently an Associate Professor of Innovation Management at Universidad Iberoamericana in Mexico City.

Since more than 12 years ago I have chosen to develop my expertise in parallel between industry and academia. Thus, on the one hand, my business experience includes developing and managing projects of a varied nature (e.g. business development, logistics, and distribution) while working in strategic positions in the areas of Sales, Purchasing, and Procurement of multinationals corporations. On the other hand, I have international experience in academia researching in topics on industrial management that support collaborative innovation and sustainability in industry and society.

My ambition is to build on my business and academic experience to collaborate with innovative and leading organizations in meaningful innovation projects, especially with a focus on open innovation, collaborative innovation, sustainability and product development.

My areas of experience and research are Open Innovation, Innovation Management, Energy Management, Purchasing & Procurement, Project Management, and Entrepreneurship.

Other areas of great interest for me in which I would like to work more in the future are Circular Economy, Digital Cities, Industry 4.0, Product Development, Product-Service Systems, and Design Thinking.