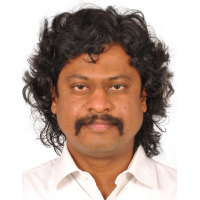 Arun Murthy Battula
CEO at Creactos Limited
United Kingdom
2

followers

12

following

0

recommendations
View Arun Murthy's full profile. It's free!
Contact Arun Murthy, connect with your colleagues and find business opportunities worldwide.
View Arun Murthy's Full Profile
Summary
Sense Maker and Go Getter bringing over 20 years of experience in managing large scale transformations, embedding new cultures, building new businesses and creating social change. Converts strategic plans into tactical reality through guiding companies in establishing themselves as viable business. Devises and implements new programs and initiates successful processes to produce new product and services with maximum revenue, reach and impact.