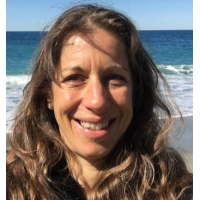 Barbara Giusti
Open Innovation Manager at SealedAir
Italy · Rho
5

followers

0

following

1

recommendations
View Barbara's full profile. It's free!
Contact Barbara, connect with your colleagues and find business opportunities worldwide.
View Barbara's Full Profile
Summary
As a Food technologist, working since several years in the food packaging sector, I have experience and background with project and team management, innovation and creativity in Ready Meals and convenience food and systems, Fruit & Vegetables applications and technologies, Seafood application and technology systems, food authenticity and tracking. This achieved through and with continuous contact with customers situations and collaboration, training to others, seminars and conferences and deep literature research, to target safety, operational efficiency, sustainability, shelf life and Ux enhancement across the supply chain, including e-commerce and foodservice.