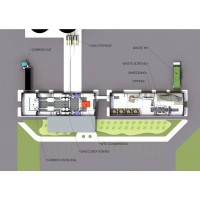 View Doug's full profile. It's free!
Contact Doug, connect with your colleagues and find business opportunities worldwide.
View Doug's Full Profile
Summary
Designer, builder of organic carbon waste disposal, conversion facilities that can accept materials such as municipal solid waste, biomass, refinery waste, wastewater treatment plant sludge, agricultural waste, manure and many others...converting them into useful, valuable energy products, such as electrical power, diesel fuel, gasoline, dimethyl ether, methanol, ethanol, and others.