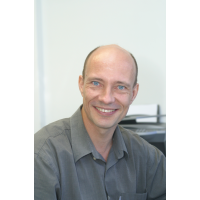 Prof. Dr. Richard Cropp
CEO at BioF2 SDN BHD
Malaysia · Shah Alam
Joined July 2012
Summary
SME involved in manufacturing Equipment for Research Organizations, Prototyping and Process Development. We have been designing Extrusion Equipment, Oil presses, Hydrodynamic Cavitation Biodiesel Process, High Efficiency Pellet Press, Helix Dryer and various custom processes for local universities. Inventor/MD holds a Ph.D.degree in Chemical Engineering from a German University.
Work Experience (2)
Innovation Consultant for CEPP
UTM Malaysia
April 1998 - August 2000
Johor Bharu
CEO
BioF2 SDN BHD
September 1998 - July 2017
Shah Alam
Academic Studies (1)
Ph.D.
Technical University of Darmstadt, Germany
January 1983 - January 1993
Chemical Engineering
High Pressure Ziegler Natta Polymerization, Process Control by Computer/PID, Set-Up of Continuous Process with Multi-Sample processing, Regeneration of Co-Catalyst
Research areas of interest (22)
Design and Modelling / Prototypes
Automotive engineering
Chemical Technology and Engineering
Energy production, transmission and conversion
Generators, electric engines and power converters
and 17 more
Prof. Dr. Richard Cropp didn't publish any post yet
Prof. Dr. Richard Cropp didn't publish any Technology Call yet
Prof. Dr. Richard Cropp didn't publish any Technology Offer Offer yet
Prof. Dr. Richard Cropp didn't publish any Paper yet
Prof. Dr. Richard Cropp didn't publish any Event yet
Prof. Dr. Richard Cropp didn't publish any Job yet
Prof. Dr. Richard Cropp didn't publish any New and Article yet
Prof. Dr. Richard Cropp didn't publish any Education Resource yet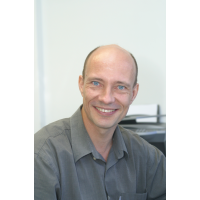 You are signed out
Join Innoget to connect with Prof. Dr. Richard Cropp and thousands
of innovation-driven professionals and organizations