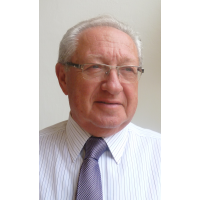 Daniel Yachia
President, CSO, R&D Manager at Innoventions Ltd.
Israel · Or Akiva
Joined April 2012
Summary
Innoventions Ltd. is a privately owned technological incubator mainly developing medical technologies. The proposed project is a non-medical application of a technology developed for medical equipment.

BUSINESS MODEL :
Being a medical device company that developed the technology mainly for the medical field we do not have any financial projection for its use in its other applications. Our aim is to cooperate with a company having a business of water based liquid pipe production or in fields of water reservoirs, water heaters or other similar devices, and license them the technology. We think that it is important to have a face to face meeting between us and the interested company to plan the next steps, and for conducting together the testing of our technology using pipes made according our technology. We can be directly involved in setting up the experiments and supporting them.

Based on our experiments, our technology will allow obtaining clean water without adding any water-soluble chemicals to the water supply while inhibiting build-up of biofilm and lime-scale, save in energy costs and allow longer functioning of home appliances.

Work Experience (1)
Professor and Chairman of the department
Founder of the Department of Urology at the Hillel Yaffe Medical Center in 1984 and Chaired it for 21 years.
August 1984 - July 2005
Hadera
Academic Studies (1)
MD
Faculty of Medicine - University of Istanbul
January 1977 - January 1977
Medicine
Graduated from the Faculty of Medicine in 1963 which I started in 1957.
Continued my specialization at the Capa Hospital, Department of Urology of the Faculty of Mediceini of the University of Istanbul. Completed my training in Urology in 1969
Research areas of interest (8)
Biological Sciences
Diagnostics, Diagnosis
Medical Technology / Biomedical Engineering
Pharmaceutical Products / Drugs
Medical Health related
and 3 more
Daniel Yachia didn't publish any Technology Call yet
Daniel Yachia didn't publish any Technology Offer Offer yet
Sef-expandable Metal Stents (my main interest)
Daniel Yachia
In the 1990's I developed the multi-patented self-expandable metal stents, initially for non-vascular applications. In early 2000's I developed the multi- patented hybrid (polymer + nitinol) self-expanding stent for non-vascular applications. Based on these developments I edited the book Stenting the Urinary System which its first edition received the British Medical Association's "Book of the Year in Surgery" in 1998. Its 2nd Edition in 2004 was "Most Recommended Book" by BMA.
A stent for the prostate (TPS) I designed was the 2011 Silver Winner of the Medical Design Excellence Award
Daniel Yachia didn't publish any Event yet
Daniel Yachia didn't publish any Job yet
Daniel Yachia didn't publish any New and Article yet
Daniel Yachia didn't publish any Education Resource yet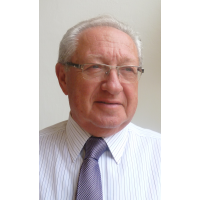 You are signed out
Join Innoget to connect with Daniel Yachia and thousands
of innovation-driven professionals and organizations