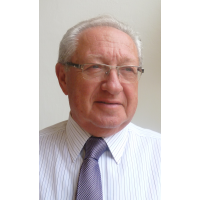 Daniel Yachia
President, CSO, R&D Manager at Innoventions Ltd.
Israel · Or Akiva
3

followers

0

following

3

recommendations
View Daniel's full profile. It's free!
Contact Daniel, connect with your colleagues and find business opportunities worldwide.
View Daniel's Full Profile
Summary
In addition of my expertise in Urological Surgery who developed 14 new surgical techniques, I am a serial inventor (20 US granted and many more granted international patents). Additionally I have15 Pending patents.
In addition to my medical career I am also a serial entrepreneur who founded or co-founded several medical device companies. One of the M&A w. Medtronic in 1996, another company I founded is traded in TASE (Tel Aviv Stock Exchange). My current company - Innoventions Ltd. is a privately funded medical device incubator in which we develop several technologies related to urology, uro-gynecology, gerontology and cardiology and non medical but health protecting products.