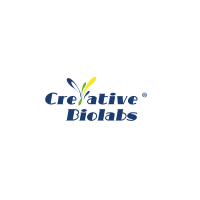 Creative Biolabs
Small and Medium Enterprise
Shirley, NY, USA · United States · Shirley | BASIC
Creative Biolabs is the leading custom service provider that has extensive experience in various antibody production and engineering fields. Our service portfolio includes mouse and rat monoclonal antibody production using hybridoma technology, human, monkey, rabbit, chicken, dog, llama and camel monoclonal antibody production using various antibody library technologies [including phage display, bacterial display and yeast display]. We are also professional in conducting in depth antibody humanization and affinity maturation using phage display and DNA mutagenesis approaches. In addition, OEM services for bulk scale antibody manufacturing, including bacterial production of scFv, diabody, tandem scFv, miniantibody and Fab, and mammalian cell expression of minibody, chimeric IgG and IgG, are also available at the most competitive price in the industry.
Research areas
Biology / Biotechnology
Therapeutic
Anatomy, Pathology, Immunology, Physiology
Organization Website

Organization Type

Small and Medium Enterprise

Founded

2005

Headquarters

Shirley, NY, USA

Publications (5)
Start collaborating Now!
We are currently seeking best-in-class collaboration partners for the postings listed below. You can respond to current opportunities by browsing the listed entries. We do want to invite you to cooperate with us so please contact us through the available template and we will get in contact with you. Please provide as much detailed information as possible in order to facilitate the engagement process.
Contact Person