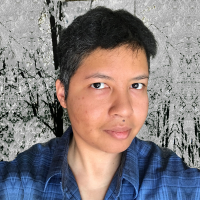 Dahl Winters
CEO at DeepScience Ltd.
United States · Evergreen, CO
3

followers

0

following

0

recommendations
View Dahl's full profile. It's free!
Contact Dahl, connect with your colleagues and find business opportunities worldwide.
View Dahl's Full Profile
Summary
The common thread through all of my work is a drive to find solutions to some of the most pressing issues of our time.

My career has led me to become not just a research scientist, but research architect: identifying problems, creating solutions to those problems, and bringing various partners together that have the expertise and resources to bring those solutions to life.

For a while I have drawn upon the tools of big data and data science to unlock the information hidden within vast datasets, making that information explorable, understandable, and most importantly, actionable. However, no matter how great the tools, they are nothing without a medium to operate on. That medium is the knowledge provided by science, whether geospatial science or the life and materials sciences. There is also more information out there than I can possibly harness alone, and the issues too great for a single person to make an appreciable impact. It truly takes a community to wield enough tools skillfully to shape the medium of scientific and technological discovery.

Rapid progress is achievable only by fostering conditions where researchers can innovate and iterate new solutions to problems. I actively seek to grow these conditions, connecting researchers together so they can do the best work of their careers helping to improve the state of humanity.