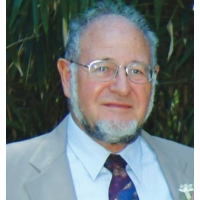 Solomon Rosenblatt
Biomedical Chemist
United States · Philadelphia
0

followers

0

following

1

recommendations
View Solomon's full profile. It's free!
Contact Solomon, connect with your colleagues and find business opportunities worldwide.
View Solomon's Full Profile
Summary
My name is Solomon Rosenblatt, a biomedical chemist with more than 50 years' experience in medical device development.

In the early 1960s my job was with Pratt & Whitney Aircraft Company, building a space capsule for the Apollo program. Fuel cells were necessary for power so I invented insulating separators to prevent overheating and membranes to make the fuel cell waste water potable. I then developed a self-sealing device to close potential meteorite holes in fuel cell radiators.

In 1964 I invented a porous Teflon membrane called Zitex and joined Chemplast Corporation as Director of Research. The company was eventually sold. I next founded Polytech Company to refine Teflon waste. There were many uses for filters, including Teflon filters for poison gas detection by the U.S. Navy.

Continuing with my interest in the medical field, I developed semi-permeable membranes for heart-lung machines. Johnson & Johnson (J&J) brought in Dr. Brian Bellhouse from the University of Oxford to provide an oxygenator for my membranes. Meanwhile, Electro-Catheter Corporation used my expertise in diagnostic catheter development.

In the 1970s, reading about J&J's legal difficulties due to lint from gauze left behind in surgery, I invented a lint-free sponge. I called it Merocel, based on Dr. Christopher Wilson's polyvinyl alcohol sponge chemistry, and founded Merocel Corporation. The company grew to one hundred employees in Mystic, Connecticut. With world-wide sales, the company was purchased by MedTronic in the 1990s. The facility that manufactures this product today makes a variety of different kinds of surgical sponge products. These products make procedures safer due to the product's significant improvements over gauze and by providing a cleaner operational site. Thirty years later, what was created as Merocel, is still used for many medical applications especially for cataract and other microsurgery.

My growing awareness of the increasing drug resistance among microbes due to antibiotic overuse in animals and humans, led me to develop a biocompatible antimicrobial bandage for chronic wounds that would not heal due to resistant microbes. This bandage, now called IoPlex, is distributed by MedLine. It is currently used to heal thousands of patients who previously had no other option but to nurse their chronic wounds for years and remain compromised and vulnerable.

I am very proud of my Merocel and IoPlex developments, but the invention of which I am proudest is the anti-microbial IoWipe, which I am proposing to you, a consumer application of the wound care bandage in the form of a wipe, as well as the next generation of this technology in the forms of iodine-based inks, dyes and other products.

In 2017 I was inducted into The Science History Institute, which collects and documents the stories of innovators and scientific discoveries that have shaped our lives in the fields of chemistry, chemical engineering, and the life sciences.