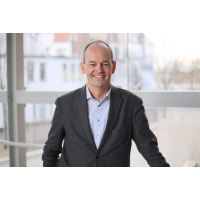 Jan Michiel Meeuwsen
Manager International Affairs at PEROSH
Netherlands
1

followers

1

following

0

recommendations
View Jan Michiel's full profile. It's free!
Contact Jan Michiel, connect with your colleagues and find business opportunities worldwide.
View Jan Michiel's Full Profile
Summary
PEROSH (Partnership for European Research in Occupational Safety and Health)
In an ever-changing world of work, the promotion of the health and safety of the present and future workforce is crucial for guaranteeing a healthier, longer and more productive working life. In order to ensure the quality of work and employment in Europe, a well-coordinated approach to occupational safety and health research rising above regional and national boundaries is needed. Therefore, the PEROSH partners aim to coordinate and cooperate on European research and development efforts in occupational safety and health. The network comprises 14 Occupational Safety and Health (OSH) institutes, all playing key roles in their national affiliations to governments/authorities and health and accident insurance systems.