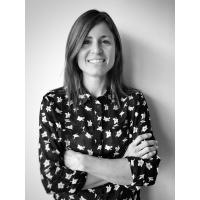 Núria Brunet i Garcia
Licensing Manager at Universitat de Lleida
Spain · Lleida
20

followers

1

following

0

recommendations
View Núria's full profile. It's free!
Contact Núria, connect with your colleagues and find business opportunities worldwide.
View Núria's Full Profile
Summary
The Valorisation and Technology Transfer Unit (UViT) is the specialized unit for handling the IPR portfolio in the University of Lleida. The UViT works close to researchers in the fields of Agrifood, Biomedicine, Technology and Sustainability and Social Development to identify research results with market potential, to assess the community on the best IP protection strategy and to commercialise technologies through licensing-out agreements and the creation of technology-based companies.