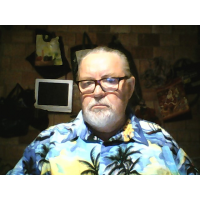 Vladimir Semenov
Научный консультант. Дистанционная работа. at Центр порошковой металлургии, Пермь
Spain · Малага
1

followers

1

following

0

recommendations
View Vladimir's full profile. It's free!
Contact Vladimir, connect with your colleagues and find business opportunities worldwide.
View Vladimir's Full Profile
Summary
Закончил химический факультет Пермского университета в России. Защитил кандидатскую диссертацию по элементоорганической химии. Изучал поведение атомов отдачи фосфора-32 в лаборатории радиохимии Пермского университета. Занимался созданием новых материалов с полезными свойствами в Центре порошковой металлургии Пермского технического университета. По семейным обстоятельствам в 2014 году переехал в Испанию для постоянного проживания. Являюсь единственным обладателем многих объектов интеллектуальной собственности в различных областях знания.