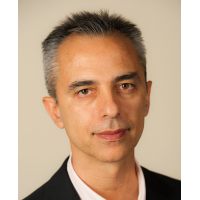 SAMIL OZAVAR
President at Innovative Food Technologies LLC
United States · Totowa, NJ
0

followers

0

following

0

recommendations
View SAMIL's full profile. It's free!
Contact SAMIL, connect with your colleagues and find business opportunities worldwide.
View SAMIL's Full Profile
Summary
I have over 20 years of proven track record of developing better-for-you food and beverages successfully commercialized by leading manufacturers.

My key focus is on sugar and calorie reduction along with nutrient enhancement that's including but not limited to protein, fiber, vitamins, minerals, probiotics and extracts without impacting the organoleptic qualities of end products.

I've established a food research and development lab in Turkey in 1997 and helped numerous manufacturers including Unilever, Ulker, ETI and other launch blockbuster products that still dominate the market.

I moved to the US in 2013 and has been overseeing new product development and innovation at Cibo Vita Inc, a rapidly growing snack manufacturer that has launched innovative products at major retailers with substantial sales.

I co-own a patent on enhancing stevia solubility and the product types I have substantial experience with is shelf-stable beverages, enhanced waters, fruit-snacks, chocolate, ice-cream, and clusters among others.