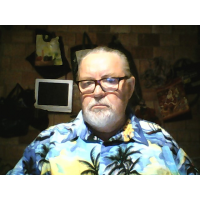 Vladimir Semenov
инженер-исследователь
Spain · Malaga
1

followers

1

following

0

recommendations
View Vladimir's full profile. It's free!
Contact Vladimir, connect with your colleagues and find business opportunities worldwide.
View Vladimir's Full Profile
Summary
I stadied at the chemical faculty of Perm University. I have a Ph D in organoelement chemistry. I worked in the radiochemistry laboratory of Perm University and studied the recoil atoms of phosphorous-32. I worked at a powder metallurgy Center and developed new materials. I am the sole owner of intellectual property in a number of areas of engineering and technology.