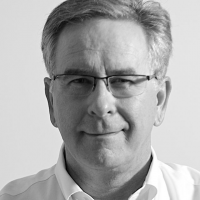 Ted Newill
Medical Device Marketing and Sales Expert
United States · Philadelphia
0

followers

1

following

0

recommendations
View Ted's full profile. It's free!
Contact Ted, connect with your colleagues and find business opportunities worldwide.
View Ted's Full Profile
Summary
Ted has two businesses. Medical Device Success, Inc., is a consultancy where Ted helps small to medium sized medtech businesses. SRD Vision, LLC is a manufacturer of one ophthalmic product and a distributor for others (Metrovision, Lille, France).

Ted has 30 years of experience as a successful medical device marketing, sales and operations executive. He has been involved with surgical implants, surgical instruments, sterile disposables, surgical capital equipment and diagnostic capital equipment. Ted's experience spans a variety of medical device markets including ophthalmology, plastic & reconstructive surgery, urology, general surgery, dermatology and neurosurgery.