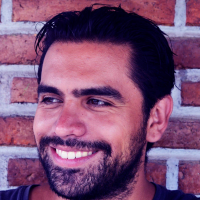 Pablo Lepe
Innovation Consultant at nanomateriales
Mexico · Monterrey
4

followers

7

following

1

recommendations
View Pablo's full profile. It's free!
Contact Pablo, connect with your colleagues and find business opportunities worldwide.
View Pablo's Full Profile
Summary
Nano-investment consultant and nanomaterials broker with almost 10 years of experience in nanofabrication techniques, bio-nanomaterials engineering and nanotechnology business development. A bio-nano-agritech entrepreneur and a passionate scientist, with extensive networks across a wide range of industries all around the world. NGO leader of strategic co-operation projects between Mexico and New Zealand.