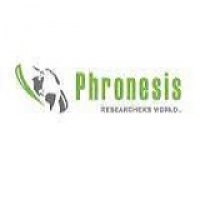 Andy Rose
Conference Secretary
India
2

followers

21

following

0

recommendations
View Andy's full profile. It's free!
Contact Andy, connect with your colleagues and find business opportunities worldwide.
View Andy's Full Profile
Summary
With the overwhelming joy, we invite you to the 2nd World Congress on Materials Science and Engineering during November 12-14, 2019 in Las Vegas, USA. WCMSE-2019 is one among the world's largest Materials Science Conferences aims in sharing new advances and new concepts among the industrialists, experts, and graduate students from the scientific arena of Materials Science, Metals and Biomaterials, Nanomaterials, Materials Physics, Materials Chemistry, to share their current developments and applications in different fields and enjoy intuitive talks and specialized sessions at the occasion. The research in the field of materials science has an exponential growth throughout the globe and the potential of its manifestation has been observed by WCMSE-2019 by providing platforms where the latest trends in such researches are accelerated by gathering world renowned scientists under one roof.