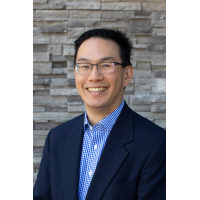 Felix Lu
Director of Corporate Engagement at University of Chicago
United States · Chicago
Joined July 2019
Summary
My scientific background is in the processing of semiconductor materials, heterogeneous integration and how it affects the downstream device physics. Since then, I've processed MEMS devices and worked on system integration of photonic systems, and veered off into the industry-academic engagement business.

My current role (continued from back in 2014 at UW Madison) is to increase awareness of academic resources that industry has under-leveraged. I talk with industry to get an idea of their challenges and do the internal campus legwork to round up and propose resources that are appealing to companies. I also have a foot in the door at other regional universities and Argonne National Lab if those resources are a better fit.
Work Experience (8)
Director of Corporate Engagement
University of Chicago - Pritzker School of Molecular Engineering
August 2018 - Present
Chicago
Co-Director of the Advanced Materials Industrial Consortium
University of Wisconsin - Madison
January 2014 - July 2018
Madison, WI
Assistant Director for Industry Outreach
University of Wisconsin - Madison, Grainger Institute for Engineering
July 2016 - July 2018
Madison, WI
Cleanroom Technical Staff
University of Wisconsin - Madison
August 2013 - July 2015
Madison, WI
Associate Faculty, Dept of ECE
University of Wisconsin - Madison
September 2015 - July 2018
Madison, WI
Co-Founder, VP, and COO
Applied Quantum Technologies
April 2006 - July 2013
Durham, NC
Scienitst/Engineer
The Boeing Company
April 2004 - August 2005
El Segundo, CA
summer intern
Micropolis USA
May 1995 - September 1995
Chatsworth, CA
Academic Studies (1)
PhD
University of California at San Diego
January 1991 - January 2004
Engineering Physics, Materials Science/Electrical Engineering
BS Engineering Physics (1996)
MS Materials Science (1998)
PhD Electronic Materials Science (2004) - worked on design, characterization, and fabrication of photoelastic waveguides, Silicon on glass heterogeneous integration, among other topics.
Research areas of interest (32)
Energy Technology
Energy Storage and Transport
Storage of electricity, batteries
Turbines
Energy from wastewater
and 27 more
Felix Lu didn't publish any Technology Call yet
Felix Lu didn't publish any Technology Offer Offer yet
Effect of Deposition Rate and Substrate Temperature on Structure and Properties of Sputtered Metallic Glass Thin Films
Sachin Muley, Debaditya Chatterjee, Felix P. Lu, Paul M. Voyles
To understand thin film metallic, sputtered films, the properties of the metallic glass are characterized as a function of deposition rate, substrate temperature and other process and environmental variables and compared to metrics in the current literature.
Felix Lu didn't publish any Event yet
Felix Lu didn't publish any Job yet
Felix Lu didn't publish any New and Article yet
Felix Lu didn't publish any Education Resource yet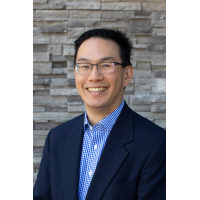 You are signed out
Join Innoget to connect with Felix Lu and thousands
of innovation-driven professionals and organizations