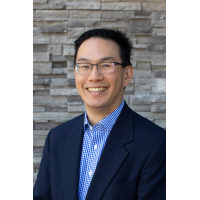 Felix Lu
Director of Corporate Engagement at University of Chicago
United States · Chicago
5

followers

11

following

0

recommendations
View Felix's full profile. It's free!
Contact Felix, connect with your colleagues and find business opportunities worldwide.
View Felix's Full Profile
Summary
My scientific background is in the processing of semiconductor materials, heterogeneous integration and how it affects the downstream device physics. Since then, I've processed MEMS devices and worked on system integration of photonic systems, and veered off into the industry-academic engagement business.

My current role (continued from back in 2014 at UW Madison) is to increase awareness of academic resources that industry has under-leveraged. I talk with industry to get an idea of their challenges and do the internal campus legwork to round up and propose resources that are appealing to companies. I also have a foot in the door at other regional universities and Argonne National Lab if those resources are a better fit.