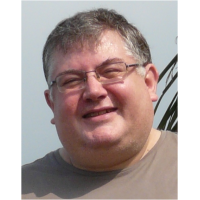 Manel del Valle
Scientist at Universitat Autonoma de Barcelona
Spain · Bellaterra
1

followers

0

following

0

recommendations
View Manel's full profile. It's free!
Contact Manel, connect with your colleagues and find business opportunities worldwide.
View Manel's Full Profile
Summary
Manel del Valle is full professor in analytical chemistry at the Universitat Autonoma de Barcelona. He is a member of the Sensors & Biosensors Group where he is a specialist for instrumentation and electrochemical sensors. He has initiated there the research lines of sensor arrays and electronic tongues. Other interests of his work are the use of impedance measurements for sensor development, biosensors and the design of automated flow systems.